Soccer Senior Send-off
As the year wound down (winds down? I refused to admit it's over), most of the organizations I'm involved in on campus held various activities in order to "send off" the seniors.  Now, part of me refused to acknowledge that this included ME (wow, gee wiz, golly wolly, etc.), but that went out the window the second I got the invite for the senior send-off for the club soccer team.
The women's club soccer team was the actual, literal, absolute first thing I got involved in at Vanderbilt, just a few days into my first semester here.  From the first day I tentatively stepped onto the field for tryouts, not knowing a soul, the team made me feel included and like I had a family at Vanderbilt.  The very first practice, one of the juniors on the team walked up to me and introduced herself, taking the time to chat genuinely and ask how I was doing.  I'm not going to lie and say that I loved Vanderbilt right off the bat–it took me until second semester to adjust and truly love it here, but what I did love right off the bat was my team.  It felt great to be a part of something, and being on a team is a unique experience that I feel like other organizations just can't compete with.  As a team, we worked toward a common goal–to play the best that we possibly could play, and win as many games as possible along the way, to win a national championship, to improve the program as a whole.  We suffered long, intense workouts in the blistering heat and humidity of September together.  These things, and so much more, made the club soccer team a permanent, important, wonderful fixture of my four years at Vanderbilt.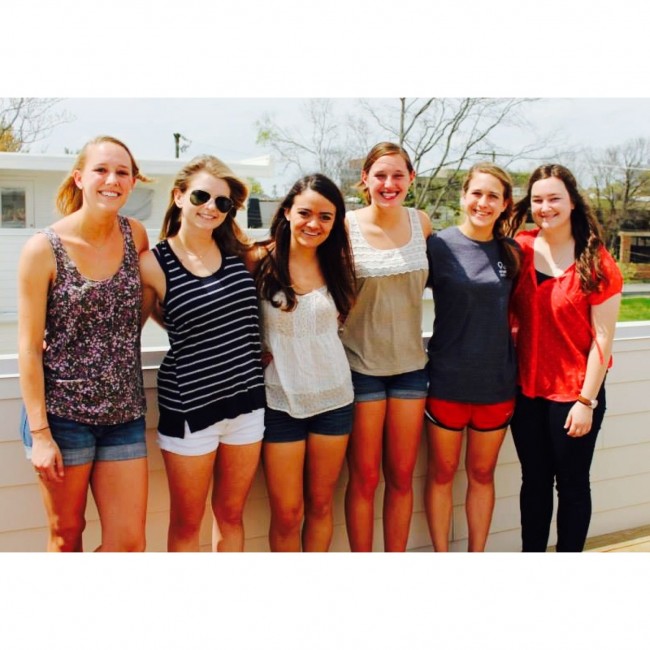 Long story short, when senior send-off rolled around, I was incredibly sad to say goodbye to my team.  We gathered at our coach's house for a delightful brunch and the team gave each senior a framed picture of the team at the national tournament in Phoenix in November.  It was signed by everyone, and it was at that moment that I really felt like a senior.  Our coach gave an inspirational (and by inspirational I mean incredibly emotional) speech about how far our team has come since we were freshmen, and even though we all gave him a hard time for being sappy, he was right–I never imagined when I first stepped on the field on that humid day in August 2010 that this team would become both a force to be reckoned with for any team that we played and one of my greatest loves from my time at Vanderbilt as well.