If I Could Do It Again…
Reflecting on my past three years at Vanderbilt (I'm a senior now!), this past year has definitely been the best yet. I feel that junior year has been where everything has fallen into place in my Vandy career. Thinking of my college experience, here are a few things I wish I knew right from the beginning:
Reach out to Resources: Coming into Vandy, I was a pre-med student, but on the fence about pursuing medicine. Therefore, I didn't think much about medicine outside of taking the required classes. Even if you are just slightly interested in a pre-health profession, reach out to the Health Profession Advisory Office as early as your freshman year. It is a great resource, and it is never too early to get connected. Like medicine, there are numerous other resources for different career paths and majors, and all have been excellent in helping students succeed.
Take a Break: Don't be afraid to take a study break. My first year, I missed out on some awesome campus events because I was stressed about my schoolwork and wanted to study. However, I would never get as much done as I wanted to, and I would continue to be stressed. Now, I make an effort to take a break and go to different events on campus. By taking a break, I have been more focused once I get back to studying, and in return I have learned more about the Vandy and Nashville community. Some notable events I've been to this semester include the Vanderbilt Performing Arts Community (VPAC) Encore Awards Showcase and a Young the Giant concert at the Ryman!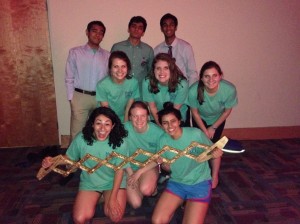 Apply, Apply, Apply: Find out what you're interested in, and if there is an application, apply! Don't be afraid to put yourself out there and apply for a position that you are interested in. This year, I took a huge step in my commitment to two organizations by applying to be on the executive board. In addition, I applied for two Magnolia Awards, a set of numerous awards that recognize students. If I hadn't taken the initiative to apply, I wouldn't have had the opportunity to serve on the board for two of my favorite organizations. In addition, I was rewarded a stipend through a Magnolia Award. Even if I hadn't received anything, just going through the process of applying for these positions and awards has allowed me to reflect on my experiences and figure out how to best present my story. It's also been a great way to get exposure to interviews.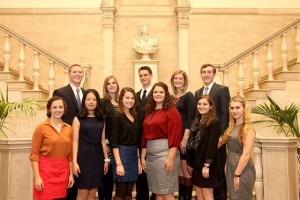 Overall, I would tell a freshman to not be afraid to "jump right in" as soon as you get to Vandy. I've had a great college experience, and that ultimately leads back to the moment that I decided to become involved in the Vanderbilt community. So incoming freshman, take that first step to an amazing college experience and see where it takes you!