Rites of Spring + SPEAR
I'd like to extol a particular student organization active on Vanderbilt's campus, Students Promoting Environmental Awareness and Responsibility––SPEAR for short. Since last semester, I have been one of those flighty, practically invisible club members who signs up for the listserv, attends two meetings total, and then goes to various and sundry events as she pleases, ie. football recycling and a joint project with the public art group Kefi (another organization I'm not a part of but fully endorse).

SPEAR is pretty cool. They gave me a tank top on my first day of recycling, and they often give away green cupcakes during lunchtime at Rand. A few weeks ago (on my birthday, actually), they hosted an event called Climate Connections featuring a Forbes 30 Under 30 Vanderbilt student, a professor, and Chipotle. So, going green and food, what's not to like?
No, seriously, Param Jaggi is a fantastic exemplar of a Vanderbilt student changing the world, and he hasn't even graduated yet.
But back to SPEAR. (And you thought I was going to write about Rites of Spring? I'm getting there!) SPEAR students include many Earth and Environmental Science majors, and are interested in various political issues such as Nashville's proposed AMP, Environment America in support of amending the Clean Water Act, and Keystone Pipeline XL, among many other topics.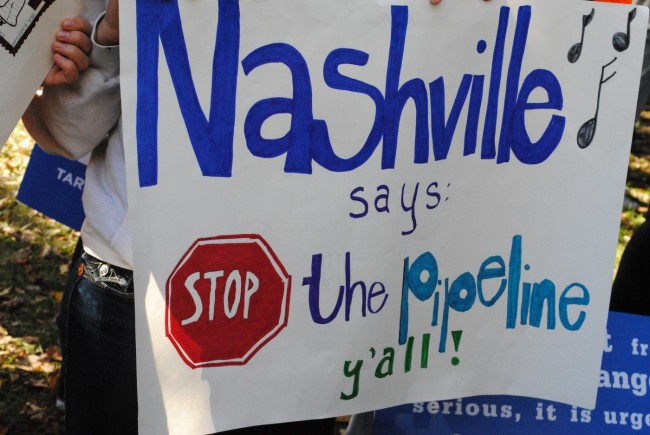 One of their biggest initiatives this semester has been drafting a curriculum that VUceptors can incorporate in Vanderbilt Visions to promote sustainability to first-year students. Topics involved will include recycling, energy conservation, and reducing non-reusable plastic water bottle use, for example.
My fellow blogger Anne Walker also attended Rites of Spring, and of course she endorsed it as a unique Vandy experience. I was also at Rites, but I came for a slightly different purpose.
I mean, Steve Aoki? 2Chainz? Who? It's practically sacrilege, I know, but I'm so out of the pop culture scene that it's not even cool. (I see that in past years, Rites has featured The Avett Brothers and Apache Relay, which I have actually heard of and listen to. Come back soon, artsy-folksy bands!)
But you know what I do like? RECYCLING! And guess how I got to attend Rites for free? I RECYCLED! It took place for about an hour and a half after the closing act, which would have been 1am to 2:30am on Friday night (morning?) and 12am to 1:45am on Saturday night/morning. I was dead-tired by the end, especially after dancing to Steve Aoki on Friday, but my fellow SPEARers are cool and made the experience worth it.
Yeah, I figured out that Steve Aoki's music is actually decent, even though I still don't get the cake thing. And I appreciated Cherub on Saturday. But overall, it wasn't about the music––it was about the experience.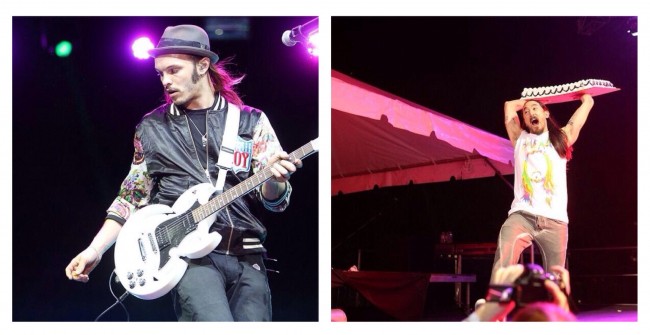 I had the opportunity to observe first-hand what a thousand stomping feet leave behind. First: the beer cans. Flattened, everywhere, like little shining pools on the ground. (Consumed only by those 21 and over, of course.) Then, the water bottles. Those are sorted into bags and taken to a larger recycling container. But what's leftover is what's truly fascinating: the hats, the plastic sunglasses, the flip-flops, the pleather cat ears*. Yes, Halloween costumes are totally cool at music festivals such as Rites. Underneath it all is a slick blanket of what used to be grass.
Would I do it again next year? Depends on the set, depends on whether I want to become nocturnal again like I am now, depends on whether I'm fast enough to respond to the Recycling Chair's email when she asks for sign-ups. ;)
*Note to Vanderbilt students: If you think any of these items may belong to you, it wouldn't hurt to check lost and found!