Navs Fall Conference
I was super excited for fall break this year because I went on Navs Fall Conference and got to see a lot of people from the program (STP) I did over the summer. Normally, Fall Conference is just a random weekend in the fall and we travel down on Friday. Since it was over fall break this year, over 120 people from Vandy Navs headed down on Thursday to enjoy the outdoors.
Fall Conference is held at a conference center in Cohutta Springs, Georgia that is absolutely beautiful! It is literally on a peninsula surrounded by a lake in the mountains. I was really excited to have some time to hang out, get to know new people, enjoy nature, and have time to rest. Thursday we drove down, hung out, and played some minute to win it games. On Friday, we did an XTAWG (extended time alone with God), had lunch, went on a hike with everyone from Vandy, and had time to hang out before the conference began.
I spent most of Friday afternoon in uncontainable excitement to see all of my friends from over the summer. I was most excited to see one of the girls on my team, Becca, who was driving up with her brother! Finally she arrived after going through a lot of Atlanta traffic and I was so happy to see her again. We spent Friday night after the session catching up with everyone and it was just so happy to see so many familiar faces from other schools in the southeast.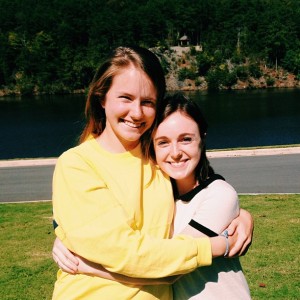 Saturday morning was busy with great workshops about discipleship (something Navs is very passionate about) and plenty of other topics. After that, we had the whole afternoon free, which was wonderful. I canoed, played ultimate frisbee, and even jumped off the bridge into the lake! The water was cold but it felt so good since it was a hot day and I love swimming. That night there was another wonderful sermon and a dance party afterward. One of my new favorite things that I learned this summer was swing dancing, so of course there was some swing dancing in the parking lot too.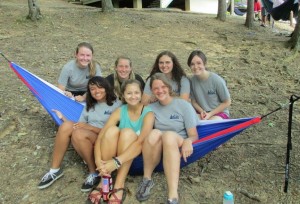 Sunday was really bittersweet because I had to say goodbye to everyone again, but I was glad to have seen them for the weekend. I even got to stop at friend's house on the drive back where her parents made us a delicious dinner. I couldn't have had a better fall break between the STP reunions, getting to know more Vandy Navs people, and having a fun and relaxing time enjoying nature!