Kappa Kappa Weekend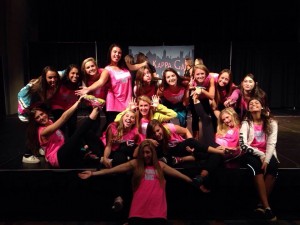 Generally, my sorority, Kappa Kappa Gamma, is a very lowkey commitment, but this week was FULL of Kappa stuff, and I couldn't have had more fun doing it. Judging by the fact that I had to catch up with my favorite TV show (The Mindy Project) a full TWO days after it first aired, it has definitely been a crazy week. Aside from all of my school-work and meetings, I had a ton of practices for Kappa Kappa Gala and the general excitement of Glow Kappa to prepare for.
Kappa Kappa Gala is our annual fall philanthropy event, and in addition to fundraising and serving up some of the BEST homemade baked goods in town, it was probably some of the best entertainment this campus has ever seen (if I do say so myself). The entire sophomore pledge class split up into groups and choreographed dances to perform at Gala, and we had SO much fun doing it! I might be one of the worst dancers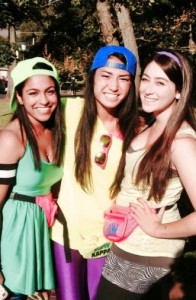 around, but being on stage with my sisters (in the beginner group, obviously) and making people laugh was so much fun! People were honestly impressed with how well we did, which I found equally flattering and shocking. I wouldn't have traded the experience for anything…even if that anything was running the lights/music (which is what I originally volunteered to do to get out of dancing…sly, I know).
Gala was on Thursday night at the Student Life Center from 6-8 and we had a HUGE turnout to raise money for the Sports 4 All Foundation and the Jessica Herron Memorial Scholarship Fund for Kappas in our chapter, but when the night was over we weren't quite done with Kappa things for the weekend. On Friday we had our first date party of the year — Glow Kappa! Glow was awesome — the neon theme lent itself to super fun/comfortable attire, and dancing the night (well, early evening) away with sisters and friends was so much fun!
Between class, homework, newspaper, Music Group AND sorority events, weeks like this can definitely get stressful, but, when it comes down to it, it's MOST DEFINITELY worth it in the end.