Tax Free Weekend: Round 2
It's that time of the year in Tennessee when everyone is out shopping trying to save a few dollars where they can. If you go back to this time last year, you'll find that I participated on the retail side of Tax Free Weekend shopping for the first time with MacAuthority.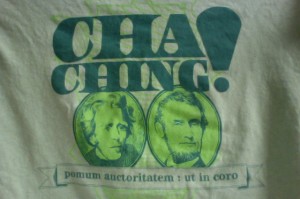 Last year was a bit busier than this year, but we still had our entire staff working from open to close all three days. By the end of the weekend, we all had aching feet and plenty of stories to last us until next year.
I know I've talked about my job with MacAuthority a bit throughout past posts, and that's simply because I really enjoy my job! The people I work with, the products I continue to learn more about, and the customers I get to interact with really make each work day unique, and I am so privileged to be able to work at the Chattanooga location during the summer and at the Campus Store on West End during the school year! As a college student trying to earn some dollars here and there, this job is definitely a perfect fit for me.
A few weeks ago, I was helping a mother-daughter duo find a computer to meet the daughter's graduate school needs, and through conversation I learned that the mom was a Vanderbilt Alumnus! She was apparently one of the first H.O.D. graduates. In her time, there were only 30 people or so in the program. Now, it's the second most popular major at Vanderbilt! And get this: she actually lived in the very suite that I'll be living in next year for her senior year. Talk about a crazy coincidence.
A connection made with a complete stranger. Gotta love that Commodore bond.