To drive or not to drive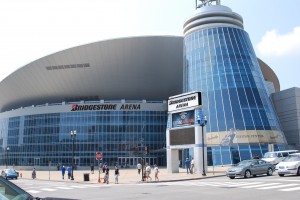 For my social studies methods class, our final project is to create a geodiary about our community and it got me thinking about how my physical community broadened significantly after I got my car this year.  So, I realized that this could be an important blog post for prospective Vanderbilt students: do you bring a car to Vandy or not?  I've boiled all of my brainstorming down to a list of pros and cons:
Pros
I can explore fun restaurants and locations in Nashville…Whether it's a drive to East Nashville for Jeni's ice cream or to the Bridgestone arena for a Taylor Swift concert (which I'll be doing in September—more info on that later!), this is my number one car perk.
I can interact more with students from other universities…Nashville is called the Athens of the South because of the large number of universities here.  What's wrong with mingling?  I spend many of my days over at Lipscomb University because that's where my boyfriend and several friends attend.
I can go see mainstream movies…Freshman year I missed out on many different movies because I couldn't drive and didn't want to spend the money on a cab.  True, Vanderbilt provides a movie of the month and the Belcourt theatre has tons of rare indie movies, but sometimes you just want a good old Hollywood Blockbuster.
I can drive myself and others to practicum…As a Peabody student, this suddenly makes you an indispensable asset to every class.

There's a replica of the Parthenon in Centennial Park (not far from campus) to commemorate Nashville's title of "Athens of the South".

I can get to a grocery store…If you are not buying food on meal plan, Vanderbilt's food can be pretty expensive and the nearest grocery store is about a mile away.  With my car (and more limited meal allowance), I can go to the grocery store whenever I find the need.
Cons
Parking is expensive…Since Vanderbilt has so many students, they forbid freshmen from parking their cars on campus.  I had some friends who brought them and parked them elsewhere freshman year, but it was a hassle.  For the same reason, sophomores are highly encouraged to not bring their cars by having a larger bill than the rest of campus.
Parking is far away… No matter where you park your car, you can be sure it's a farther walk than you'd expect.  Because I didn't get my permit until partway through the semester (I bought my car in October), I had to park in Kensington Garage, which is about a 10-15 minute walk from my dorm.
I have to pay for gas…Oftentimes if you really need to get somewhere off-campus, there are others who suffer through the cons to keep their cars.  That means that you could really just hitch a ride and not have to pay for gas.  Who needs to spend that extra money?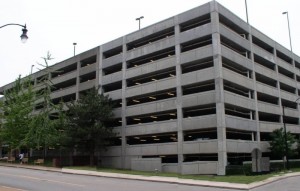 Overall, I'm glad that I brought my car to Vanderbilt and love the freedom it gives me to decide where I go and exactly how much time I spend in the Vanderbubble (which is probably why my list of pros outweighs the cons).  However, I also had the added pressure of my family living in Switzerland to back my decision.  Since they're abroad, I have no family car to bring me up north at the end of the semester or a way to get to work during that time.  So, I totally understand people who want to tough it out for a few years and simply hitch rides. :)
…Until next time!