A Nashville Spring Break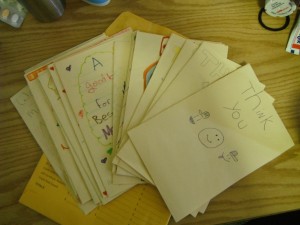 Most people leave campus for spring break and as such have epic tales of lands far away to blog about.  I am here, though, to tell you all that spring break in Nashville can be fun!  If you're an international student or don't have the money to travel, there's plenty to do.
I decided to stay behind so that I could complete my practicum hours by the end of the break.  That would give me ample time to complete the final projects and exams that are about to come my way.  As such, I spent three days from 8am-2pm working with a bunch of 4th graders, which was awesome.  They even made me goodbye cards on the last day I was there (I love being a Peabody student!).  On top of that, I had loads of free time to catch up on work and relax.
Since my meal plan didn't work during the holiday, I was able to spend some time each day cooking–my boyfriend and I even attempted shepherd's pie for the first time…and it was delicious!  We also got to go out and try some of the legendary restaurants nearby.  Food was never lacking.
My increased levels of free time meant that I go to go see new movies like Jack the Giant Slayer and Oz the Great and Powerful, which were totally awesome!  I also got to see Tennessee Rep's production of Cabaret and TPAC's American Idiot.  American Idiot was magical, gritty, and the epitome of what I love in contemporary musicals.  Green Day is hardcore amazing, so how could a musical narrating their songs be anything but?  My boyfriend and I even had time to play through all of Devil May Cry and catch up on our TV shows.  It was great!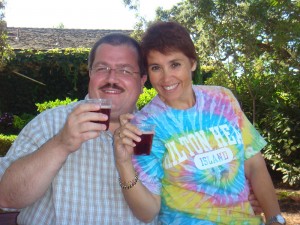 My dad also came to visit me at the end of the week, which was a great reprieve from the stress of this semester.  He helped me buy a new car to replace the totaled one and set up my new laptop since the old one died.  We did a bunch of fun things and ate great food, but the best part was just seeing him again. :D
So that all goes to show you that staying in Nashville over spring break can be totally awesome; you just have to plan accordingly!  All you need to do is decide what makes you happy, and then fulfill it! :)
…Until next time!