Midterm Madness
Midterms are upon us!
In the coming week, I'm sure you'll hear a great (and valid) amount about the trials and tribulations of midterm examinations, pontifications and dissertations on Westernization, and other such things. I'm beating the rest of Inside 'Dores to the punch, however – my midterm week came early, and it was a doozy. First, here's a picture of the schedule I made myself for the week, then I'll mention some highlights!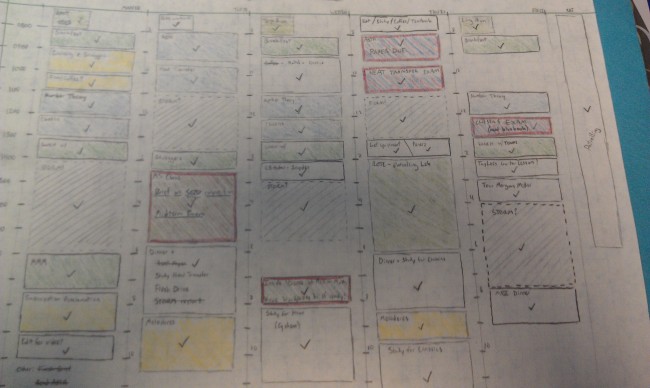 Midterms – ROTC midterm Tuesday, Heat Transfer Thursday, and Greek History Friday. Some went better than others (i.e. I would have liked to do better on Heat Transfer, but I conquered the other two handily!), but the stress of studying doesn't do much for a week regardless.
Emancipation Proclamation – Monday evening after Manly Moe's Monday, some of my fellow cadets and I had the distinct pleasure of seeing the Emancipation Proclamation and the 13th Amendment on display at the Tennessee State Museum. Being inches away from the original pages of such an important piece of American history was really powerful, and a great reminder that there are things going on outside the Vanderbilt academic bubble important to future generations. The National Archive only allowed the documents to be exposed to light for 72 hours, so photography wasn't permitted, but I did snap a few pictures of my friends taking in the rest of the exhibit!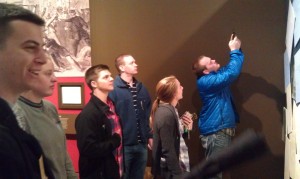 Research – I've spent a lot of time in the lab this week working on Matlab. Matlab Matlab Matlab Matlab Matlab. I also tutored Matlab on Matlab. Sorry, tutored on Wednesday.
New Blogger Training – We recently admitted two first-year students to the Inside 'Dores team, and had a casual training/intro dinner on Wednesday evening. I, of course, took creepy pictures.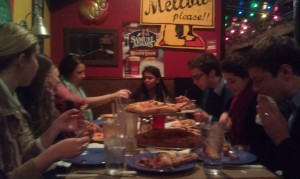 Admissions Video – As you may have read in Ann's recent blog, Victoria and I were responsible for the creation of a superb video on the attraction of Nashville for prospective students. I can't say for sure whether you'll be seeing it on the website, but I can say we rather enjoyed coming up with ideas, and maybe we'll make a few more Inside 'Dores exclusives in the coming months.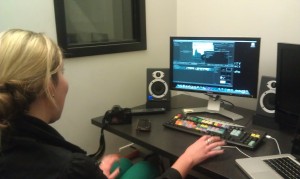 Patrolling – I spent Saturday patrolling with ROTC, but there's another blog post coming for that! Stay tuned, and enjoy some more pictures until then.