Making Campus Greener
In high school, one of my main commitments outside of school was to a group of students who sought to clean up our town and start more recycling intiatives.  We were the Keep Islip Clean (or KIC) Junior Commissioners and our main projects during the year were neighborhood clean-ups and a Sneaker Recycling Drive.  When I came to Vanderbilt I was eager to keep recycling and contributing to beautification efforts so I joined SPEAR (Students Promoting Environmental Awareness & Responibility.) SPEAR has introduced me to numerous opportunites to get more involved on campus and has really shown me the power that a student organization at Vanderbilt can have.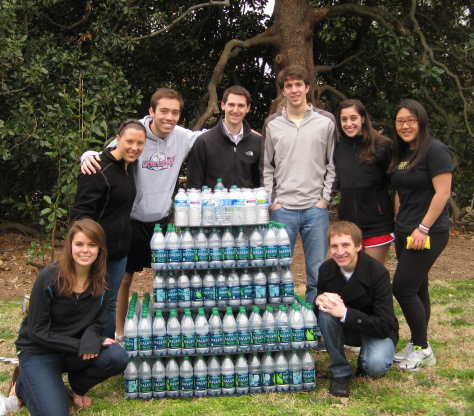 At a SPEAR meeting early last year, I heard that there was an opening to work for Vanderbilt Sustainability and Environmental Management Office (or SEMO) as a student recycler.  This job entails helping to collect recycling from some of the residential areas around campus and bringing them to the main collection area.  Student recyclers work as many or as few hours as they want during the week, which has allowed me to fit it into my busy schedule and know that every week I have done my part to help reduce Vanderbilt's contributions to the landfill.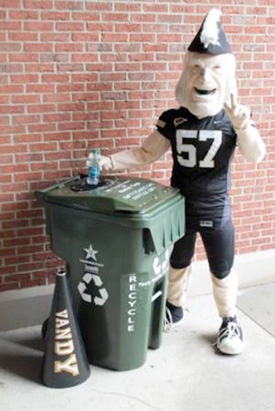 Through SPEAR I also had the opportunity to be the chairperson for Move-In Day Recycling, where we recycled anything the new first year students didn't need.  This mostly consisted of cardboard from all of the freshmen bringing their new TVs, refrigerators, shelving units, and who knows what else, but we recycled it all!  In fact, this year the "Cardboard Crew" collected 32.66 TONS of cardboard this year, an 83% increase over the year before.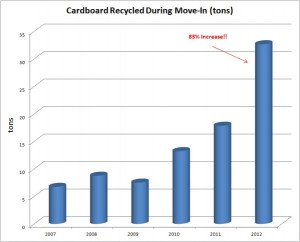 SPEAR also hosted a Clean Air Summit last weekend celebrating Nashville's self-designation as a "Clean Air City."
All of these initiatives have shown me what can happen when you get involved with student organizations on campus and fight for causes you believe in.  When you're a student at Vanderbilt, you are Vanderbilt and by coalescing with your peers you can really affect change on any level.  The Administration has always been so helpful in moving forward with making Vanderbilt a greener school and Vanderbilt has even been added to The Princeton Review's 2013 Green Honor List with a score of 99 out of 99 for environmental friendliness.
For the foreseeable future, SPEAR meetings will be held on Mondays at 8:30pm in Buttrick Hall Room 301.  Come join us some night!