Introducing Me!
Hey, everybody!  This is my first official blog post as an Inside 'Dore and I couldn't be more excited!  Before I start posting about my day-to-day experiences here at Vanderbilt, I figured that I should give you a little bit of information about who I am, what I like to do, etc. so that you can know whether you find what I like remotely interesting or not. :)
A bit about my background: I was born in New Jersey and spent the first 10 years of my life there.  Then, my dad's job moved us to Geneva, Switzerland.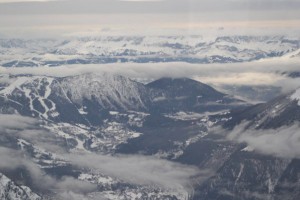 This means that I spent my most formative years abroad, and I've come to consider Geneva as more of a "home" than New Jersey.  However, I still have ties to the North-East because I would return every summer and Christmas to visit my family there.  That's still where I go for Thanksgiving break. :)  In high school, I attended the International School of Geneva Campus des Nations where I got my IB diploma—if you have any questions about how the IB classes translate into credit here at Vanderbilt, let me know.  I was able to get a lot of help from the school because of the work I did in high school.
Many people ask me what brought me to Vanderbilt, considering the fact that my family still lives across the ocean.  I could have gone to college in Geneva for free, but I knew that that wasn't the right place for me to grow and develop my independence.  Ever since my sophomore year of high school, I thought Vanderbilt might be the place for me.  My dad and I went college-visiting then because I wanted to visit my friend at another university before she graduated.  He had me pick out random schools that were famous for their level of achievement in Elementary Education.  Peabody's graduate school of education was ranked the top in the country for the past four years by U.S. News & World Report, so it made the list.  As I walked around campus, I fell in love.  It was a fabulous school with a beautiful campus, and yet, I felt like I would probably find some place I liked better.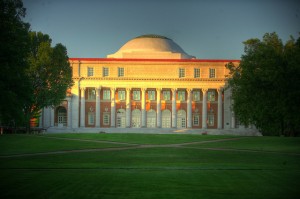 After returning to Geneva and starting the process of looking for colleges more intensely, I realized that I loved everything about Vanderbilt.  In fact, people still tease me about how school-spirited I am.  I loved the classes that would be available to me, the fact that I'd get great IB credit, the fact that my major was academically challenging, the multitude of student organizations I could be a part of, the way they welcomed their freshmen, and the list goes on and on.  When the admissions representative from Vanderbilt finally came to visit my school, I sat in on his presentation and found myself smiling and feeling a sense of pride.  In that moment, I knew that Vandy was my school.  I was a 'Dore at heart and so I applied early decision.
Now I'm an elementary education and theatre double major, with a minor in Second Language Studies (this basically instructs me in how to teach English as a second language).  I participate in several student-led organizations like Vanderbilt University Theatre and Victory a Capella.  I also am a part of the Navigators bible study group and TAP, a community-service group that mentors disadvantaged children to help improve their reading level.  In my free time from those activities, classes, and homework, I hang out with my friends and boyfriend.  We watch movies and TV and go to cultural events both on campus and around Nashville.  There's so much to do that we usually end up attending at least one concert, movie, play, etc. every weekend.  Besides that, I also like to relax by reading, writing novels, and sleeping whenever I get a chance. :)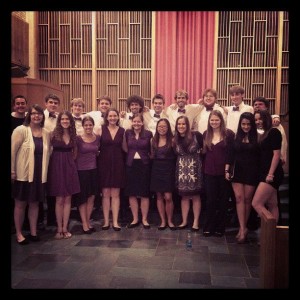 I can't wait to start sharing my experiences here at Vandy with you all (I haven't quite reached the point of saying "y'all" yet!)…until next time!