Dead Man's Cell Phone!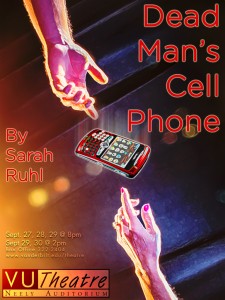 Hello, everyone!
Yesterday I know most people went to the Vanderbilt Programming Board's Carnival Night, and I did stop by there for some free pizza and the photo booth with my boyfriend, but the main highlight of my night was seeing Dead Man's Cell Phone.  Vanderbilt University Theatre (of which I am a member) puts on great shows each semester and Dead Man's Cell Phone was the first one of the 2012-2013 season.
My roommate Savanna played "The Other Woman"/"The Stranger" and I think she did a fabulous job!  The play had a bizarre plot and my boyfriend actually left it asking: "what did we just watch?"  It is a mishmash of awkward conversations, love declarations, cell phones, and organ thievery.  I always love to see VUT's productions.  I did theatre in high school and I came into college with that mindset.  It blew my mind to see actors who always knew their lines, were in character 100%, had genuine talent (not that my high school theatre companions did not), and got to use professional sets, costumes, lighting, and sound.
Watch this video from VTV's interview of Allie O'Neil–the lead actress in the show!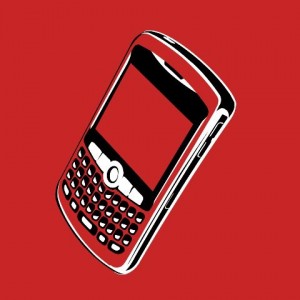 Dead Man's Cell Phone featured a cast of fabulous performers who completely embodied the roles they played.  The lighting design by Phillip Franck (my introduction to theatre design teacher) was phenomenal.  The rotating scene design by Matt Stratton was incredible—I always felt bad for the run crew who had to rapidly assemble its pieces during blackouts.  And finally, the costumes by my teacher Alex Sargent were fabulous as well; they had just bold, beautiful colors.  Leah Lowe did a totally awesome job directing the play—it really embodied the feel of the text.  And the greatest part about VUT productions is that nearly everyone plays a role in their development: I helped record my voice for the cell phone ballet, people from the 110 and 111 classes help work behind-the-scenes, and numerous members of the football team acted as ushers the first night.
I love being able to see the work of my teachers and classmates on the stage.  And it's even better when their work is phenomenal, as I have always known it to be.  I'm glad to be able to be a part of such a great academic department, have a job in their box office, and be a member of such an awesome student-run organization. :D
…Until next time!