Tap-dancing Fool
I'm not ashamed to say it.  I tap-dance.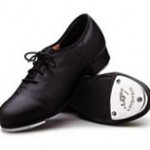 Now that all of that's out of the way, let me tell you about the amazing Vanderbilt Dance Program on campus that is keeping me fit and giving me a venue to dance my little heart out every Wednesday night at 7 p.m.
Each week, there are a plethora of classes that go on in the 3 large dance studios connected to Memorial Gym on main campus.  I found out about this program last semester during the Student Organization Fair in the first week of school because I was desperate to find someplace to dance on campus.  I have been dancing since I was three, so I knew that an abrupt stop in dancing when I came to college would pack on those Freshman 15 in a heartbeat.
The Vanderbilt Dance Program offers a class for everyone.  There are beginning, intermediate, and advanced classes in a wide variety of dance styles including ballet, hip-hop, West African dancing, modern, tap, jazz, pilates, belly dancing, salsa, ballroom dancing, swing dancing, zumba, Bharatanatyam, yoga, and Irish dancing.  The prices for Vanderbilt students start at $45 and increase based on the class.  First semester, I decided to try out Advanced Jazz, which met on Tuesdays and Thursdays for an hour and a half at night.  I came into the class feeling pretty confident about my abilities, but it became immediately obvious that Missy, the instructor, did not mess around with any dancing/conditioning routines that were less than impossible.  I pushed myself each week to excel in the jazz class, and by the end of the semester, I felt much stronger as a dancer, not to mention all of the endurance I had gained.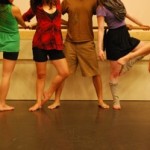 My true passion, however, lies in the complex rhythms and beats of tap dancing, so this semester, I sought out a suitable class. I showed up on the first Wednesday of the semester to Advanced tap, and I was surprised to find out that the class was actually year-long and that the whole class already had a whole dance learned.  In addition, the class was a performance class that would tap in a dance showcase in only a few months.  Undaunted, I took on the task of catch-up, and with lots of outside practice and rewatching of the recorded dance on You-tube, I was caught up!
My tap class is a melting pot of all different sorts of people, and that's what I love about it.  Out of the 12 women, only 4 of us go to Vanderbilt, and the rest are women who live in and work in Nashville or go to other colleges like Lipscomb.  Our dance is to an old song called Nothing Could Be Hotter Than That, which I think is pretty accurate in describing the sassiness and confidence of my little new-found group of tappers.  The great thing about this class is that the women come back each semester to tap together, so I can't wait to continue taking this tap class in my 3 years to come at Vanderbilt.
Almost ready for Wednesday!: http://www.youtube.com/watch?v=BKoZTpxjNrM
We actually are performing next Wednesday, March 28th, at 7:30 with Vanderbilt Dance Theater in Ingram Hall (Blair).  Despite our hideous costumes of black velvet pants and hot pink tops, I can't wait to show Vandy what I can do!