Leading up to Semester 4…
Wow wow wow I did not know 2.5 weeks could go by so quickly! My winter break has been a wonderful mix of restfulness and keeping busy with different events! Get ready for a long post of catching you up on the past few weeks of life!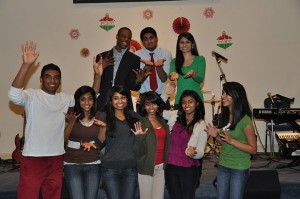 My first week back, I had the privilege of participating in a benefit concert with Enabling Hands, a local organization started by 2 friends of mine, to raise money for an organization called Love Without Reason, a global organization devoted to bring awareness to human trafficking and provide cranio-facial surgeries to children in underdeveloped countries which was started by 2 other friends of mine! The background story of each of these organizations is found on their websites, which also reveals their respective visions for impacting the local Chattanooga community and the world! (I'm aware that I know some amazing people.)
The week right after the concert was then filled with family, family, and more family as one of my cousins drove down with her family to spend time with my family here in Chattanooga, Tennessee for Christmas! And with my loud, crazy, vibrant family, there is NEVER a dull moment. We ate, watched movies, played Taboo and Cranium, watched old home videos, laughed a LOT, and ate some more. It's always good times when they're around.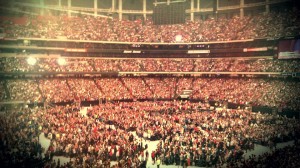 Fast forward 4 days and I am in Atlanta, Georgia for the Passion 2012 conference at the Georgia Dome! It was a 4-day conference full of worshipping God with almost 42,000 other 18-25 year olds from around the country and around the world! I can't even begin to describe how wonderful the experience was for me and the constant reminders of God's faithfulness, mercy, and provision.
Long post for a long break, filled with some light-hearted fun and some really moving moments. And what's on the agenda for today? Packing up and getting ready to hit up Nashville tomorrow. Break has been so good to me, but my fourth semester looks very promising. And whether I'm mentally ready or not, Round 4 commences in a matter of hours at this point. Hello, new semester :)