Applying to Graduate School 101
Over the past summer and part of last semester, I devoted a significant amount of time to apply to graduate schools since I knew that I wanted to continue going to school after graduation. The process was pretty stressful for me, so I have created a few quick tips to hopefully help anyone else going through this process.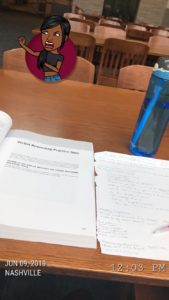 Pick a Degree Program
For me, it was difficult to decide on what exactly I wanted to pursue after graduation. However, after visiting the Career Center and conducting my own personal research, I decided that I wanted to pursue an MPH/MBA dual-degree program. I am interested in healthcare and how to improve it in the future, either on a hospital-level or state/national-level. Both of these degrees would be vital to my success, and the perfect degree plan for me.
Research Deadlines and Requirements
I spent a significant amount of time narrowing down schools, but with still applying to so many, it quickly became difficult to keep everything straight in my brain. I created a spreadsheet with deadlines and application requirements, so I would not have to continuously visit the school's website. Some schools require graduate exams while others do not, and some schools prefer a curriculum vitae (CV) to a one-page resume. Vanderbilt's Career Center was again extremely helpful with proofreading my resume and for typos and rewording tricky phrases.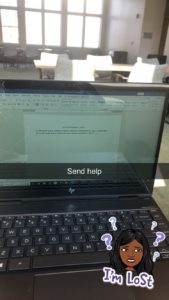 The Personal Statement
Honestly, I worked on my personal statement for a total of three months… I wanted it to be perfect but also did not want to begin writing it at all. I, again, visited my favorite advisor in the Career Center to get some pointers and feedback, visited the Writing Studio, and then revisited the Career Center. My personal statement was pretty good, if I do say so myself.
So now, I play the (what feels like forever) waiting game to hear back from the different schools I applied to back in August. So far, I have heard back from four schools, and I'm waiting to hear back from four more. Stay tuned!
If you have questions about my graduate applications or would like some more tips, feel free to email me at ashli.alexander@vanderbilt.edu!