A Typical Weekend At Vanderbilt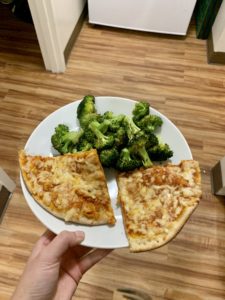 College is filled with many long nights of studying, many hours in the library, many minutes spent in class, and a lot of other stressful events. However, Vanderbilt is not all hard work and stress! You've probably seen many movies that make it seem like college is all fun and games, which is definitely not the case at a great academic school like Vandy, but the weekends are a great time to relax and have fun.
In this post, I will walk you through what this past weekend has looked like for me so you get a feel for what a typical weekend at Vanderbilt may look like for you if you choose to come here! Without further ado, here is a standard weekend in the life of a Vanderbilt student:
Friday – I have no Friday class this semester, which is awesome! Instead, I went to a local Nashville community service event with some members of my business fraternity. I also went to the Rec, which is our on-campus gym. At night, I went with a friend to a great restaurant called Otaku Ramen and later watched a movie with friends at my sorority house.
Saturday – On Saturday, my friend and I went to a nail salon that is walking distance from campus called Venus Nails. Later in the day, I cooked dinner for myself in my Mayfield and went out with friends for the night!
Sunday – Sunday is usually a relaxing day and a big study day for Vanderbilt students. I also got the opportunity to watch our sorority basketball team compete in an intermural game and explore a cute area called East Nashville! There are always new areas to explore around Nashville, which keeps things interesting even into my junior year here.
If you have any further questions about Nashville or life at Vanderbilt, feel free to email me at lauren.i.ruby@vanderbilt.edu.