Vanderbilt Commencement 2019
Vanderbilt's graduation is a very exciting three-day event full of various celebrations, speakers, and festivities. This year, I had many friends graduating, so I stayed on campus to celebrate their big moment with them! Here are some need-to-know details regarding Vanderbilt's Commencement: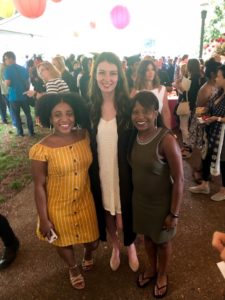 1. Plan Ahead
Commencement festivities begin on the Wednesday before graduation, so if you are visiting from out of town and want to attend every event possible, be sure to arrive in Nashville on that Wednesday or a day prior! Also, locations for graduation lunches and dinners, as well as hotels, fill up quickly, so be sure to make reservations a few months to a year in advance if possible.
2. Arrive Early
My friends and I arrived at graduation approximately 45 minutes prior to the ceremony starting, and it was tricky to find seating. Try to arrive on Alumni Lawn early if you would like to be in the middle of the ceremony. Otherwise, Vanderbilt does offer various indoor, satellite viewing options.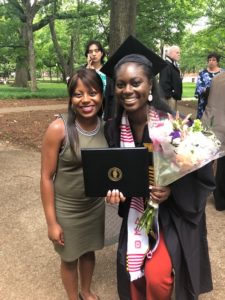 3. Graduation is Outdoors
Since Vanderbilt's campus is so gorgeous, we have our commencement ceremony outside on Alumni Lawn. Some years, it is very warm outside, so dress appropriately. Also, there are free water bottles and refill stations to help keep you hydrated during the ceremony, which is great!
Commencement is an exciting event, and I would like to congratulate the entire Class of 2019! Next year, I will be graduating, and it hasn't completely hit me yet… But, of course, if you have any questions about Vanderbilt's Commencement, feel free to contact me at ashli.alexander@vanderbilt.edu!