Things I'm Thankful For
It might be week late, but in spirit of Thanksgiving and pre finals szn, I wanted to make a list of what I'm thankful for!
Being surrounded by amazing people: Vanderbilt is such an awesome place because it brings so many incredible people together, whether that's fellow students who become lifelong friends or erudite professors who care so much about our learning
My roommates: Never a dull moment with them! Finding those people you can really be yourself around definitely makes a difference
Fall foliage: Campus is absolutely BEAUTIFUL right now, replete with changing colors of leaves that slowly swirl down from the great trees and gently brush past me as I enjoy my walks to and from class.

My roommate from Houston was shocked to find out that these pictures are actually completely unedited! The colors are truly this vibrant in real life!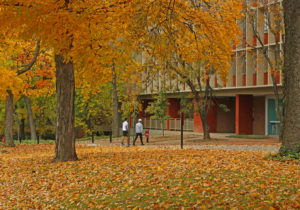 Walking: One of my favorite parts of living on campus is that I can just walk everywhere without the need for a car! This helps me appreciate campus, gives me a few moments where I can reflect or listen to music, and helps me stay in shape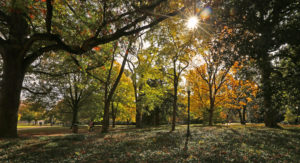 My dance team, Lakshya: Apart from giving me an opportunity this year to finally be in the Diwali Cultural Showcase, I've found some really great friends and get to develop my dancing skills by getting out of my comfort zone to learn something new – Bollywood Fusion!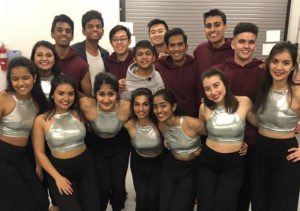 Coffee: I have no idea how I would function without coffee in my life to keep me awake and alert while getting little sleep to do everything I need to get done. Pro tip: Local Java has the best coffee on campus, included on the meal plan, of course!
A good support system: I'm so lucky to have wonderful parents who encourage me to do my best and provide moral support whenever I need it. Truth is, college is tough, especially Vandy, and even more if you're pre-med. Having someone you can call when you just need someone to talk to is so essential for emotional and mental health, whether it's your family, a good friend, an RA, or someone else. 
If there's something I mentioned (or anything else!) you'd like me to elaborate on, shoot me an email! I love hearing from y'all! deniz.gungor@vanderbilt.edu