2 More Weeks!
It is August 5th, meaning there are 2 weeks left until move-in (for junior year – wait what? already? dang)! This summer went by kinda fast, but I've enjoyed the break from the busy-ness of campus life. Last night, after a grueling total of 28 hours of travel from seeing family in Turkey I am back home in the USA, enjoying this last blink of summer rest. Hopefully the jet lag doesn't last too long :)
After deciding to add in another class during the open enrollment period, I am anticipating a challenging but exciting schedule! Here are my courses for fall 2018: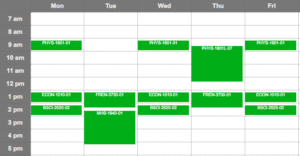 General Physics 1601 with lab
Biochemistry 2520
Econ 1010 – Principles of Macroeconomics
French 3730 – The Beat Generation's French Connection
MHS 1940 – Racial and Ethnic Health Disparities
By taking physics and biochem together, it will make next semester much easier, leaving physics II as my last premed requirement, and giving me time to study for the MCAT. I'm expecting it to be a heavy load for this semester, but I am definitely looking forward to the challenge. It can't be worse than the biology and organic chemistry combination I had all of last year, right?
Econ might sound random to take as a premed, and also since I don't necessarily need it for AXLE. But when my dad told me about investing and its benefits, I decided I should probably learn some general principles of economics before investing any of my hard-earned summer job money. Another benefit of taking this class is it counts as elective credit for MHS, which is a plus. Lastly, I've heard great things about Prof. Buckles, who teaches the course, and it is always nice to take classes with popular teachers because it makes the class that much more enjoyable.
The Beat Generation's French Connection is a mouthful to say (and type) for sure. This course is taught by another well-reputed professor, Dr. Barsky. I first met him freshman year when I went to his lecture at Cohen Art Gallery during the Dadaism exhibit, in which he talked about the migration and influence of ideas from France to the USA in that period. It seems this course will be a deeper study of that same subject, which really piqued my interest, so I am looking forward to it (and being 1 course away from a French minor)!
Lastly, I am (finally) taking a core MHS class called Racial and Ethnic Health Disparities, a topic I am already familiar with thanks to my summer job in health literacy research. Should be interesting!
As y'all can see, it looks like I'm in for a challenging, yet intellectually stimulating and exciting semester. Now, time to make the most of my last 2 weeks of summer before the academics take over. And pro tip: don't buy any books before scouring the internet for free PDFs :)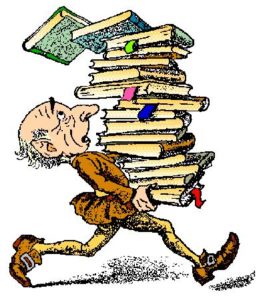 As always, if you have any questions for me, please shoot me an email at deniz.gungor@vanderbilt.edu :)