My Sophomore Housing Experience
Transitioning from first-year housing at the Commons to upperclassman housing was a pretty big change. The Commons was great and all, but Highland Quad, where I live this year, has its perks too. Highland Quad consists of the twin eleven-story buildings Morgan and Lewis, Chaffin apartments, and Mayfield houses. Morgan and Lewis contain two-person and four-person suites with each its own kitchen, bathroom, and living room. Chaffin apartments are more spacious two-bedroom apartments also with a kitchen, bathroom, and living room. Finally, the Mayfield houses are unique ten-person, two-story houses with ten single bedrooms, a kitchen, two bathrooms, and a common area. There are 20 of these houses, and each house has its own year-long project. If you're interested in reading more about Vanderbilt's housing options, here's a link. As for me, I live in a four-person suite with three of my best friends, and it's been a fun ride so far.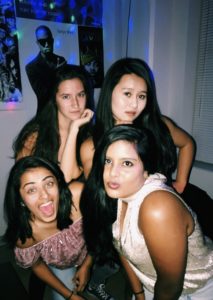 I've enjoyed living on Highland because it's right across the street from the rec on one side and Vanderbilt medical center, where my research lab is, on the other side. It's about a ten-minute walk from main campus, which isn't too bad. Many of my close friends also live on Highland either in suites or Mayfield houses. Hanging out together in the common area either watching a movie or playing board games makes Vanderbilt feel all the more like home. I also really appreciate having my own bathroom and kitchen. Hey mom, I actually cook and do the dishes now!
Anyway, part of college is learning how to adapt to change, even if it's as simple as a change in housing. I'm looking forward to what the rest of sophomore year holds!