Singing on Campus
So, for those of you who don't know, I am a member of two different music organizations on campus that are a part of the Vanderbilt Performing Arts Community (VPAC). Being involved in both of these organizations is extremely fun and worthwhile, and recently, I had to perform with both groups a total of three times in one weekend!
On Saturday afternoon, I performed with Voices of Praise (VOP). VOP is a gospel ministry that is comprised of five different ministries: choir, dance, mime, step, and spoken word. I have been a member of the choir ministry for over a year now, and I am currently a part of their Planning Committee. During our ExtraVUganza Fall Concert, the choir ministry sang a total of five songs that were very uplifting and inspirational!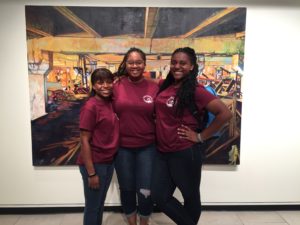 Later that same night, I performed with Melanated A Cappella during Vanderbilt Philippine Dance Theatre's Fall Showcase. Melanated is Vanderbilt's premier majority-minority a cappella group, and it was just started in January of this year! Our group sings a variety of songs from TV show theme songs to R&B classics. During this showcase, we sang a version of Skyfall by Adele!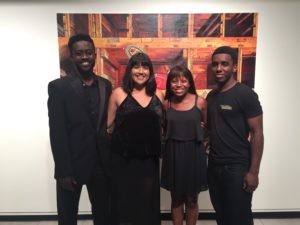 The next day, I performed again with VOP for a worship service at the Black Cultural Center (BCC) hosted by the Office of Religious Life. On the first Sunday of each month, a worship service is held on campus in the BCC and is open to anyone. The services are an hour long and include music selections and a message from a minister.
Even though that weekend was incredibly busy for me, I enjoyed every moment of it! If you have any questions about how to get involved with singing groups on campus, please don't hesitate to contact me at ashli.alexander@vanderbilt.edu! I'd love to hear from you!
Featured image courtesy of PNG Mart.