The Start of Sophomore Year
As the semester is beginning and all the squirrels are welcoming you to campus, I am sure that the questions at the front of your mind are "How is Ashli starting off her sophomore year?" and "What is she up to this semester?" Well, to ease your obvious anxiety, here is an update on me!
Major: Still undecided, but definitely still pre-med! I have it pretty narrowed down, but I will officially make my decision at the end of the semester. I'm required to declare a major by the end of sophomore year, though. No pressure, right?
Some of the Classes I'm Taking: A few of the classes I am taking this semester are Organic Chemistry with lab, Accelerated Intro to French, Intro to Sociology, and Theories of the Body, which is definitely my favorite class so far.
Organizations I'm Involved In: I am a member of Melanated A Cappella, Vanderbilt Students Volunteer for Science (VSVS), Voices of Praise (VOP), and the Black Student Association (BSA), and I also hope to shadow a physician this semester!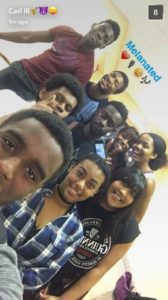 What I'm Excited for this Semester: The solar eclipse, even though it already passed. It was unbelievable! Plus, Nashville was in the path of totality, and Vanderbilt gave us free solar eclipse glasses and ice cream! Also, I am definitely excited for Commodore Quake during Homecoming Weekend. Migos and SZA are performing! If you've never heard of them, I highly recommend checking out their music!
Where I'm Living: I am living in Kissam this school year in a six person suite with my amazing friends! In the suite, we each have our own rooms but share a bathroom, common room, and kitchenette. It's definitely always a fun time in our suite! Stay tuned for another post all about living in Kissam!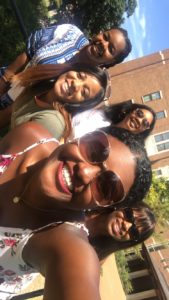 My sophomore year is definitely off to an exciting start. It has been great reconnecting with old friends and making new ones. I can't wait to see what the rest of this year has in store!