Vandy Lingo 101
I remember how I felt this same time last year. There was exactly one week remaining until I finally set foot on Vanderbilt's campus as a student and hearing the Move Crew, which I'll be a part of this year, scream "Anchor Down!" as I arrived on campus. There is so much about Vanderbilt that you will learn during your first semester, and it will definitely seem overwhelming at first. However, I promise that you will quickly get used to being on campus and will be talking about Brookies and Dank New Rand Memes in no time. To help ease you into the Vandy community, here is a "Crash Course" on Vanderbilt lingo that you should definitely know before arriving on campus.
Brookie – A combination of a brownie and a cookie that can be found in almost every dining hall on campus. You should definitely try it; it's life changing.
BVU – Black Vanderbilt; it is a supportive group for black students on campus that hosts various events throughout the school year.
Commons – A first-year's "home base;" it is comprised of ten houses (dorms) for all first-year students, a dining hall, and a gym.
Dank New Rand Memes – A popular Facebook group full of Vandy specific memes. I promise all of the jokes will make sense after you move to campus.
'Dores – The shortened word for Commodores, which is Vanderbilt's mascot. The actual mascot's name is Mr. C!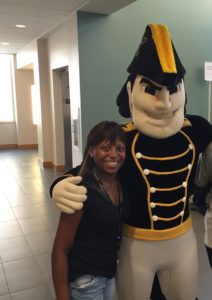 Edgehill – The common name for the home of Vandy's individual tutoring service, Writing Studio, and the Health Professions Advisory Office (HPAO). I've visited all three offices, and they're extremely helpful!
Estrogym – The nickname of the gym on Commons because it's supposedly "not as intense"and much smaller than the gym at the Rec.
GET App – An app that allows you to order food from local restaurants straight to your dorm with your Meal Money or Commodore Cash. It also shows how much Meal Money and Commodore Cash you have left; it's a definite must-have.
Melodores – My favorite a cappella group on campus, next to my own of course (shout out to Melanated). If you haven't heard, the Melodores won Season 5 of The Sing Off! Definitely check out this all male group every chance you get!
Munchie Mart – A small shop similar to a convenience store located in all dining halls and some dorms; you can grab a quick snack, coffee, or microwaveable food practically 24/7.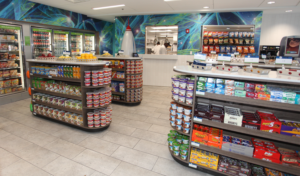 Quake – Formally known as "Commodore Quake;" it's an on-campus concert that happens every year during Homecoming Weekend. This year Migos and SZA are performing! Past artists have included Big Sean, The Band Perry, Iggy Azalea, and J. Cole!
Rand Bowl – A popular lunch item from Rand Dining Hall. It's basically a bowl where you can pick a grain, protein, veggie, and/or sauce. Popular items in bowls include quinoa, kale, arugula, and carrots.
Randwich – Basically a freshly made sandwich or wrap from Rand; each sandwich or wrap is made-to-order, and I ate one almost every day for lunch last semester. 10/10 would recommend!
Rites – The nickname for Rites of Spring which is a two-day outdoor concert at the end of Spring semester right before final exams. Some artists we've had are The Shins, Rae Sremmurd, Future, Chance the Rapper, and Twenty One Pilots!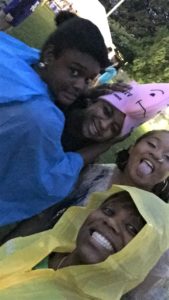 'Scomb – Common name for Branscomb, an upperclassmen dorm; it is conveniently located close to Rand, the football stadium, and Barnes and Noble.
Squirrels – There is a myth that there are more squirrels on campus than students. I have been inches away from many squirrels, but you learn to ignore them.
 "The Card" – Your Commodore Card. THIS IS YOUR LIFELINE. This is your student ID, lets you into your dorm, allows you to pay for meals, and allows you to pay for food at certain off-campus restaurants. Always look for things "on the Card."
The Pub – My favorite "restaurant" on-campus. It counts as a meal swipe, and you can order quesadillas, burgers, and wings. I definitely suggest you try the Buffalo Chicken Quesadilla. It's the best!
Visions – A weekly meeting with about 18 other First-Year students, your VUceptor (more on that in a moment), and a faculty member. During these small group meetings, your group will focus on students adjusting to being on campus, building new friendships, and self-care.
VUceptor – An upperclassman who leads a Visions group. He or she will help to make sure you are adjusting to college life well and will give you plenty of advice on how to be successful at Vanderbilt.
White Tents – Literally white tents that seem to be all over campus at certain times of the school year, especially during Move-In, Family Weekend, Homecoming, Finals, and Graduation.
YES – "Your Enrollment Services;" the website where you can find anything you need for school from enrolling in classes, notes from your teachers (on Blackboard), your grades, and financial aid.
Zeppos – Short for Chancellor Nicholas Zeppos; sometimes you'll run into him on campus!
I hope that this post helped you to understand some of the commonly used words on campus. If you have any last minute questions about Move-In or just anything about your first year in general, feel free to email me at ashli.alexander@vanderbilt.edu!
Anchor Down, and I'll see you on Move-In Day!