Spring Time = Squirrel Time
How the heck is spring semester already almost over?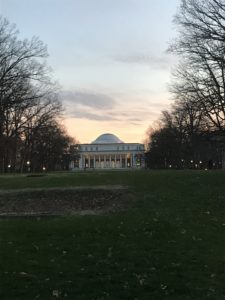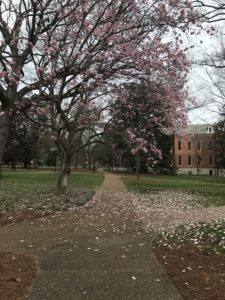 I knew when I first visited Vandy's campus that it was one of the most beautiful college campuses I had ever seen, but I underestimated just how lovely it would be in the springtime. Although we lost our arboretum status because of the loss of one tree, there are still a plethora of tree species on campus to make up for it. This year, winter didn't last very long, so the blooming began relatively soon. Beginning in late February with pink and white flowers, each species of tree and flower in our quasi-arboretum has contributed its own fleck of beauty to the greater Vanderbilt canopy. Oftentimes, as I walk around campus, either speed-trotting to class or leisurely strolling back to commons, I can't resist the urge to snap a quick photo.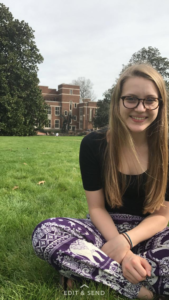 Though it is tempting, and pretty ingrained in our generation to stare at our smartphones during whatever free time we have, I urge you to look around. If you just look up from the Instagram feed that will be always there, you will notice and appreciate the magnificence of your surroundings. That being said, I feel extremely lucky to be here, at a campus not only aesthetically pleasing but also so intellectually stimulating. On a related note, you know you're at a great place when during nice weather, people can be seen studying or just sunbathing on the various lawns around campus.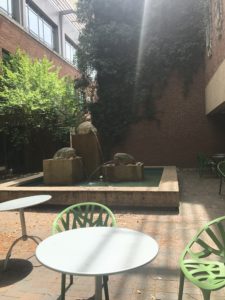 Especially in the spring semester, since the weather has been so lovely, I enjoy sitting outside to study. Why be inside when you can be outside, right? That's my philosophy, anyway, unless it is just way too hot outside. These days, though, it is absolutely perfect. Even now, as I type this post about the beauty of spring, I am enjoying a novel outdoor spot: the courtyard outside of Last Drop Coffee Shop in downstairs Rand.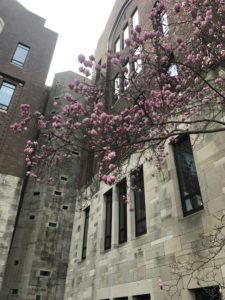 Additionally, you can't forget about the 3:1 squirrel to student ratio that fully manifests itself this time of year. The squirrels have a great life here, and I think that is definitely representative of the quality of life as a commodore. Here are some various squirrels who know how to live the good life. Plot twist: they're all the same squirrel.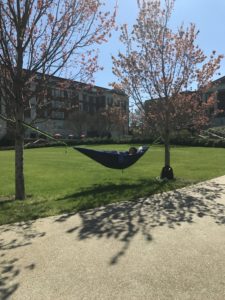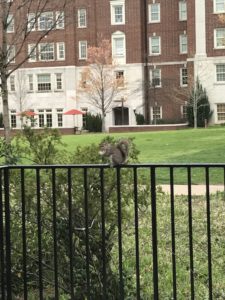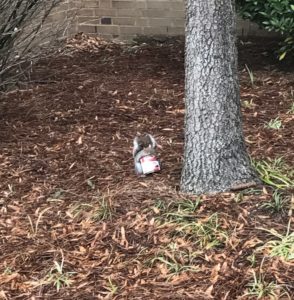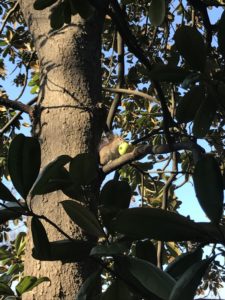 Lastly, I cannot emphasize how quickly this semester has gone by. This whole year, actually went by pretty fast, but the spring semester especially has flown by. That being said, it is so important to take advantage of your time here. Yes, it is important to make time to study, because, in the end, that's why we're all here, but it is also important to try to attend the various events on campus and explore the city whenever possible. When you look back on your college years, you want to remember all the fun memories you made with your friends, and if you're always studying what are you going to look back on? What I think of is, I can do homework any time during the day, but certain things only happen at specific times, so you can delay homework a little to enjoy life a bit, so long as you do make studying a priority.
To sum up: Look around, take it all in, realize how amazing this place is, and make the most out of it.