University Catholic: Prayer Group (Bible Study) Edition!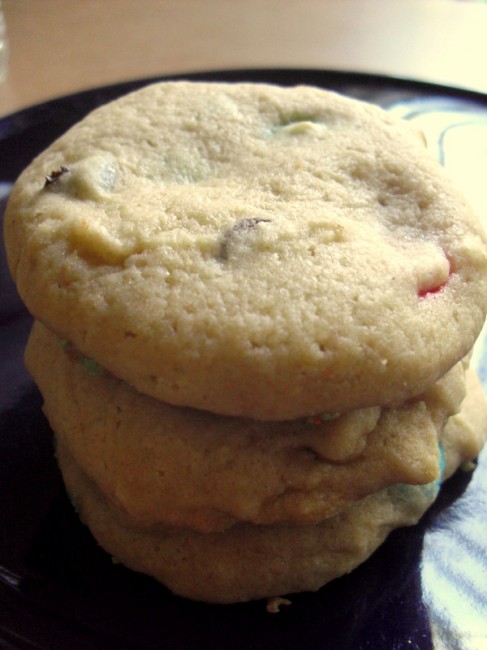 In May, after being at approximately eight bible studies, I was asked to be one of University Catholic's First-year Girls' Bible Study Leader. My first reaction was that I really didn't want to do it. I had no experience, I had left my bible at home in college, more or less accidentally, and I can be really awkward about meeting new people.
But I thought about it and prayed about it and I finally decided that being a Bible Study Leader would be my only chance to really get to know the freshmen, lots of them, all at one time. So I said yes.
Why a bible study, though? Especially to freshman me, who  had been to youth group exactly once and never really read the bible, "bible study" sounded scary. Like we were translating Greek or something.  Seriously, scary stuff. For some reason, the two words also sounded like a huge commitment. Maybe it was the student part of me reacting at the word "study," but I really didn't like the sound of that word. Enter "prayer group." (Shoutout to Phi Lamb :) thanks, y'all :)).
In the beginning two weeks of school, University Catholic hosts a series of events called Roman Rush, which are social events to help freshmen meet upperclassmen and feel part of the group. I tried to go to almost everything and meet as many freshmen as possible. At the events, I planned breakfast/lunch/coffee/dinner dates with the freshmen whom I met, and I had so many lovely conversations with them. I tried to pray before every meal or talk with a new freshman, asking God to make the person whom I was talking to feel loved and so welcomed.
From these events and so many conversations, approximately 17 girls joined my prayer group.  This turned into about 3 bible studies a week on Wednesday mornings, Wednesday afternoons, and Saturday afternoons.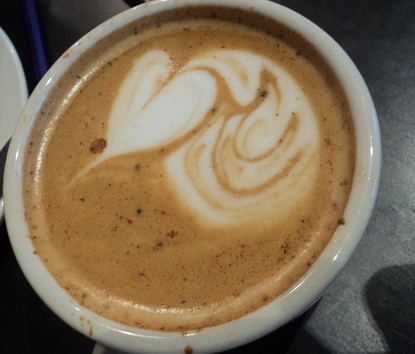 It's Thanksgiving now, and I've been doing prayer group since mid-September. I've learned so much about reaching people and making them feel welcomed and loved by God. This has a lot to do with sacrificing a ton of time to talk with girls, sometimes for hours, so that they know that there is a friendship beyond the title of "bible study leader." We've talked about so much, beginning with Genesis and talking about how we create our own worlds when we come to college. Then we covered the Prodigal son, talking about God welcomes everyone home. Next our prayer group covered a passage where Nicodemus comes to Jesus, asking if he is the real Son of God. We talked about doubt and faith, and how asking questions and doubt is such an important part of faith. This last week, we covered a passage from Ephesians, talking about how we can be made alive in Christ and how we are the handiwork of God. We talked about how even though we don't know our true path sometimes, God has created us all for great things.
We've talked about the bible, and we've talked about prayer. We've talked about how we can just talk to God, not using formal words or formal prayers, but just normal conversation. We've talked about finding prayers from Confirmation saints and being inspired from their amazing stories. One of my girls shared the story of her love for St. Theresa of Lisieux. Another talked about St. Christopher, and his strength and faith.
It can be awkward sometimes, talking about faith. There are so many times when no one says anything, There are so many moments when I wish people would just say something, but then I have to realize that there is beauty in the silence. And that God can work with anything.
I pray every day that the girls in my bible study feel loved and welcomed. I pray that they leave still thinking about the things that we discuss, that they find comfort and support in the Catholic community that surrounds them.
For more information on Bible Studies, check out this email that I sent the freshmen at the beginning of the year!
*****************************************************************************************************
Dear All of y'all,
HELLO! This is Sophie and I am SO excited to be writing to you. (If you've seen me excited, which I probably was when I met you, think of this as that excited, only more so. Impossible, you say? Never.)
I've been praying for y'all since I first was asked to be a bible study leader, in May. There have been so many rosaries and so many hours in front of the Blessed Sacrament, just praying for those whom I would get to talk to and get to know. When I was asked to be a leader, I wasn't sure. I had never led a bible study before. #fear y'all, seriously.
But there is normal bible study, and then there is THE AMAZINGNESS that is UCat girls' group therapy/friends forever/people whom you can always feel comfortable around. Start thinking of a cute name, y'all.
What is it? We're going to talk, just talk. We'll have the conversations where we can't stop laughing and those deep conversations which make the group just want to talk for hours. We'll say the rosary among the trees, eat cookies with the chips still melting, and talk about the amazing man who is Jesus Christ. Studies will be talking walks together, working out together, trying a new coffee place. (And if you don't like working out… well, there is always ice cream. Before and after).
And let me answer a few questions…
What if I come to the first couple things and don't like it?
Oh… wait, you don't like chocolate chip cookies? WHO ARE YOU?  (Actually, it's okay! One of my best friends doesn't like chocolate. And we all still deal with him!) Seriously, though, it's totally fine. Talking to people takes time, especially when talking gets serious. Just listen. And if after a few weeks you don't that it's for you, then you are totally fine to take a break. We love y'all.
But I AM SO BUSY. I am taking 18 hours and signed up for every single club at the student org fair and you want me to join…bible study?
Oh, I feel! I feel so much. I too am in 18 hours, taking leadership of my scholarship program, the pro-life club, teaching violin lessons, and playing music at nursing homes! And I'm in a research program. And also friends!  But like I said before, just give it a couple of meetings. If at the end of two or so meetings, you don't feel that The Amazingness is relaxing, or makes you think, or makes you smile, then again, you are totally fine.
I'm not even that Catholic. I only go to mass sometimes. Why should I go to bible study? It sounds super serious. I don't think it's for me.
It is okay! No one is that Catholic, I promise. We all make so many mistakes all the time. Bible study is for people who sleep through mass, people who disagree with the Church, people who don't think that God is for them. It's a time of reflection and peace so that God can come into our hearts and show us how much He loves us.
If you have questions, email me back. My phone died permanently the other day when it took a dive on the concrete, but totally email me if you have questions– I still have so many questions about this will happen.
Prayer is powerful, y'all. And so, I'm praying for you. I'm praying that you find the right words, meet the people God has intended for you to meet, and feel welcomed at Vanderbilt. I'm praying that the courseload doesn't freak you out, that Sapling isn't too much sometimes, and that you get to every 8 am lecture. I'm praying for you through every struggle– each one of you who is receiving this email, I'm praying for you by name.
Love y'all!
Sophie
******************************************************************************************************
So there we are! All the info you need to know about bible studies. I have lots of cool stories from the studies I have led, but I refrained from putting them in here because what goes on in prayer group, stays in prayer group. As always, definitely reach out to me if you have questions about either bible studies at Vanderbilt or the Catholic/Christian community at Vanderbilt, because I would love to talk to you!  : ) I also know the Cru (Crusaders for Christ), Navs (Nashville Navigators), and BCM (Baptist Collegiate Ministry) bible study leaders, so I can connect you with them as well!
love,
sophie