A Rower's Perspective
Just two short months ago, I was sitting at the start line at nationals with four girls behind me and four in front of me.  The next seven minutes were something we had all thought about and trained for throughout the past year.  Before I knew it, the officials started the race and we were off.  Flanked by boats on each side, all nine of us spent the next seven minutes giving everything we had.  The out-of-breath feeling at the end of that race is indescribable and something I am anxious to experience again this fall.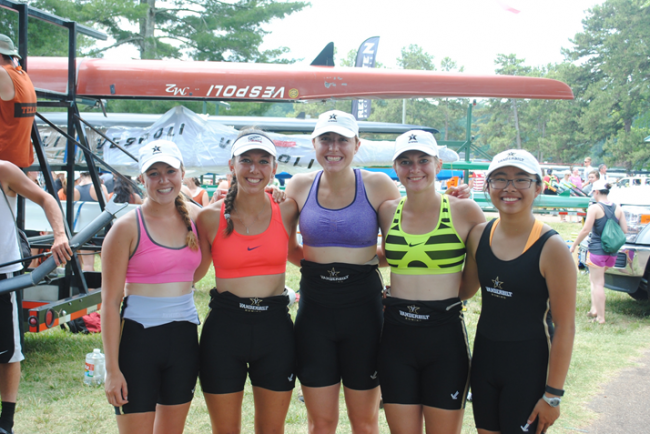 I had no idea when I joined Vanderbilt Crew my freshman year this team would shape my entire Vanderbilt experience.  We are a group of people that train every day together and continually push each other to reach our full potential, but this isn't all.  We are a family who helps each other through rowing and life; who get each other through late night study sessions and who share wisdom on navigating through these whirlwind few years; who are always around to grab dinner or a snack… because as rowers, there is no such thing as too many calories.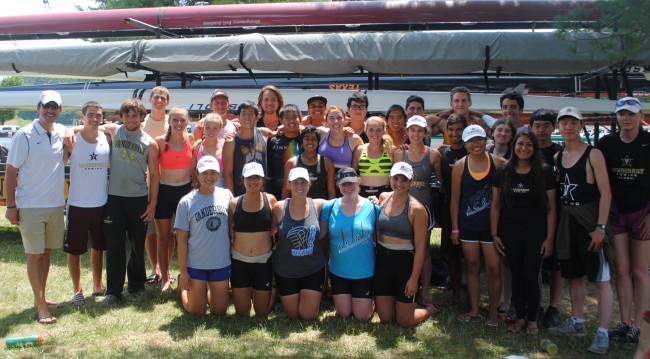 I walked onto campus my freshman year, wide-eyed at all that college had to hold, just like everyone else.  I also had no idea what I really wanted out of the non-academic side of college, but I knew I wanted to be involved.  Just like every other freshman, I wrote my name down on every piece of paper at the org fair and started receiving countless emails about joining various clubs.  It was overwhelming.  I went to information meetings and participated in new club activities.  One of these clubs included a drive to the lake.  I was surrounded by people who had rowed before as well as many people who had barely heard of the sport.  Before I knew it, the two-week introductory period was over and we were all at tryouts, to determine whether we would make the rowing team.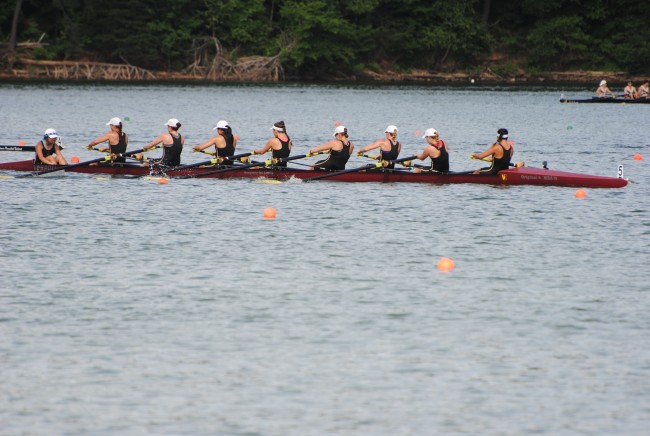 I enjoyed practice because it offered an escape from the hectic life on campus and I loved the people.  I met teammates who are now my best friends and most important people in my life.  I also definitely loved being able to eat whatever I wanted and not worrying about "planning" to work out.
Now two years later, as I go into my third season on the team, I still find practice to be a great escape and opportunity to refocus, I am even closer to my teammates, and I still love food.
The rowing team has shaped my experience at Vanderbilt in ways I never imagined.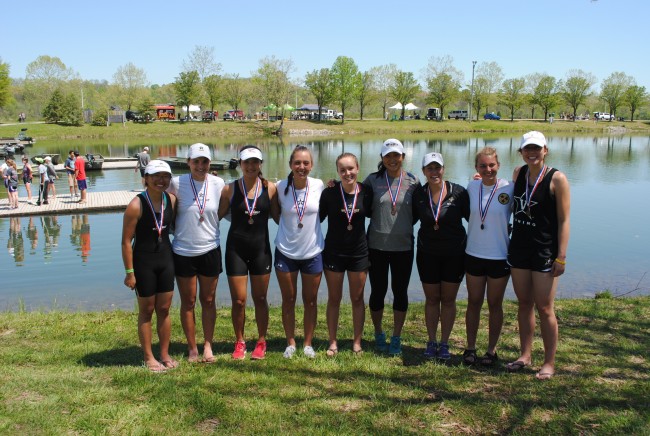 If you have any questions about the team or you think you'd be interested in joining our team, feel free to email me at Jamey.l.gallegos@vanderbilt.edu and check our website at http://studentorgs.vanderbilt.edu/crew/