I Can't WAIT to Have a Little!
I'm the youngest of three children in my family and have always wanted a younger sibling. I'd like to think I'm one of those people who would just be a great older sibling with being a role model, including them in things, etc. I guess it's probably easy to think that since I've never actually had a younger sibling and therefore have no idea how I would actually act…Anyway, something really exciting is about to happen: I'm finally getting a little sister! A little sister in my sorority, that is. In sororities, people get "big sisters" and create "families", one of the major ways to bring sisters together and bond more closely. I get to be a big sister!!! Here's a picture of my Pi Phi family (or as we like to pun, "Phamily"):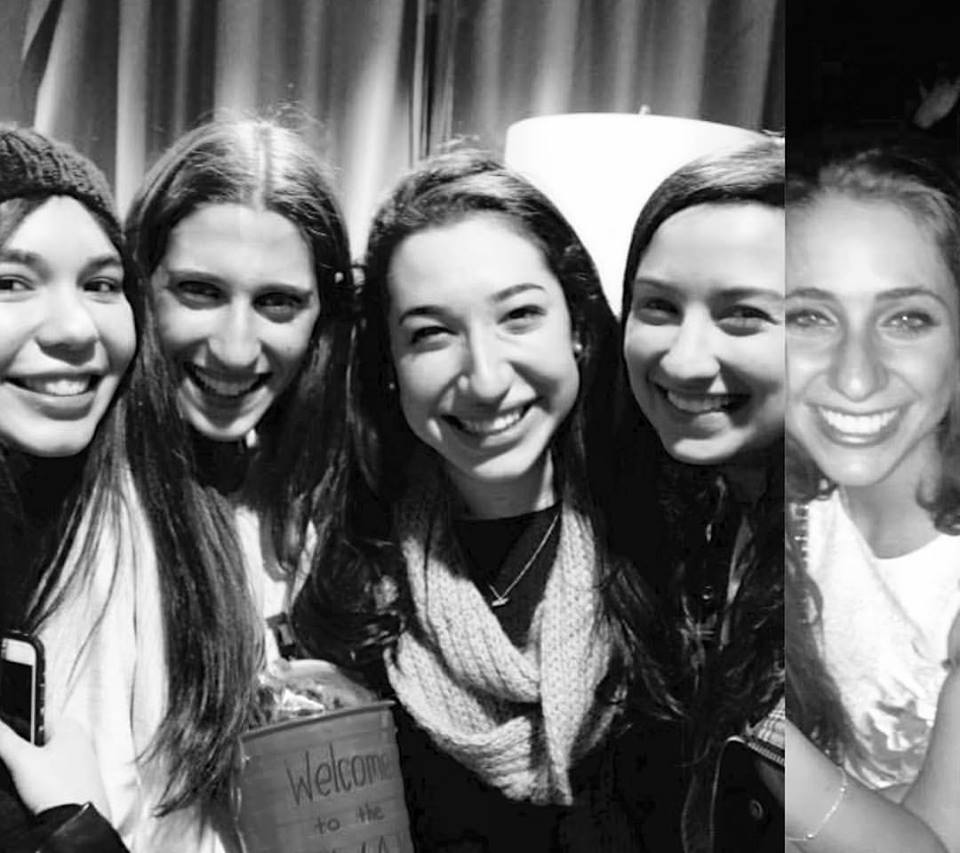 Does having a little just mean I can force her to hang out with me? No! Does it mean I just give her tons of free T-shirts and baked goods and spoil her? No! Well, yes. But that's not the only purpose! Being someone's big is taking on a huge responsibility. It's being a mentor in all aspects of your little's life. You get to show them what it really means to be a member of your sorority and how to get the most out of it. You get to model how they can be active members of the chapter and of the community and take on leadership. You can be there when they need advice on friends, school, or boys. And that's what I'm most looking forward to about being a big.
I'd love to share with you a picture of my awesome, cool, goofy, genuine (I could go on…) little, but she doesn't know it's me yet! We get to keep it a surprise until a big night we call "reveal" where the new members find out who their bigs are. It's a sorority tradition, and it's so much fun. I feel like I was born to have a "little" in one way or another, and am so excited that it gets to be through Pi Phi!
Any questions about this or any other sorority traditions? Feel free to email me! Carly.meyers@vanderbilt.edu.