Just do… Everything!!! (Status of Everything: 12.5% Completed!)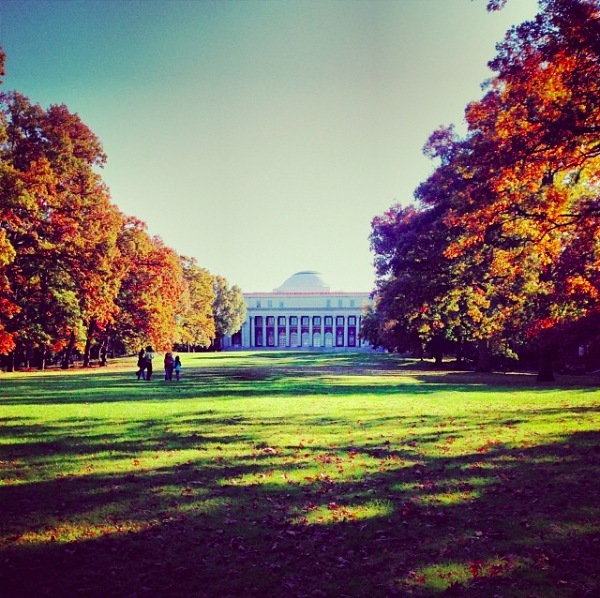 Two months ago I sat down in my advisor's office and pulled up a word document entitled "The Grand Plan." We both laughed a little as I showed her how I had planned out the next four years, study abroad and all. The Grand Plan involves an Applied Mathematics Major, a General Music Minor and Spanish minor, the prerequsities of the pre-med track, and a series of Honors Seminars taken as a Cornelius Vanderbilt Scholar.
And now, after GenChem 1600 Lab & Lecture, Math 2500, an Honors Seminar, violin lessons, and orchestra,  I'm 12.5% done. Isn't that the strangest? Only in March I was stressing about college apps and thinking that it would never come to an end… I almost can't believe I'm writing this post!   (If you want to read more about my experiences in GenChem lab, Math 2500, and the Honors Seminar, just click the links!)
Coming to Vanderbilt, it's possible to do almost anything. One can double major in Music Performance and a major from the College of Arts and Sciences. My roomie is currently on track to do a Biomedical Engineering and Neuroscience major (she's incredibly smart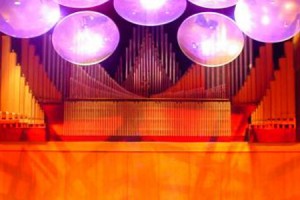 and driven). There are so many possibilities from the second you're accepted to Vanderbilt, whether that be with the ED1 group or with the group taken off the waitlist in June/July. No one knows who's who, and regardless, we all enter with the same opportunities (which are SO many!)
Even if you start as a Civil Engineering major, the engineering modules let you see what it's like to be a biomedical engineer. Like Music Education? Vanderbilt has a five-year program with Blair and Peabody for people who want to get their masters of education in music education. There are SO many opportunities for you to do almost anything, and everything is just one talk with your advisor away
Besides academics, there's the service area of Vanderbilt. A lot of students participate in VSVS (Vanderbilt Student Volunteers for Science), as well as various tutoring programs. Although I don't participate in VSVS, I do participate in teaching violin lessons, playing music for the elderly, and University Catholic, which has a strong service component.
Through a friend I know through UCat, I started teaching violin lessons for low-income, minority students at the W.O. Smith Music School. Transportation is provided, and it's just a commitment (with travel time) of two hours a week. It's amazing to see the faces of the kids glow as they name their instruments (They even made up a story about their violins!) and start learning the parts of their violin and bow. It's even more amazing to see them play in front of other adults at the performance evaluation at the end of the semester, knowing that they've worked their hardest. My two kids, Adi and Asi, work so hard and I'm so proud of them.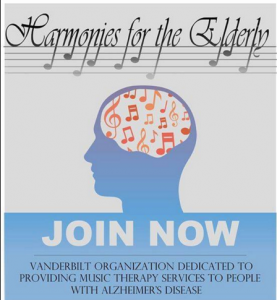 For about an hour every month I also play music for nursing home residents through the new program Harmonies for the Elderly. It was so wonderful to play simple music and hear the residents clap and exclaim that we were amazing musicians. Most of them even joined in and sang to the majority of our songs—it was so wonderful! I can't wait to start that again in January.
I've also done a bunch of service activities through University Catholic. I've cooked breakfast for homeless people at 4:00 AM through a program called Room at the Inn, tutored a lovely third-grader named Francis, helped out a Habitat for Humanity build, and with The Fish, cooked Sunday supper for the rest of UCat. University Catholic has really helped me reach out to others, just as Catholic social teaching encourages us to, and to support the idea that every life has "dignity" (like remembering that homeless people need love too!).
I'm going to talk about the amazing social aspects of Vanderbilt in a later post. For now, as you think await your decision or research Vanderbilt further, just remember that Vanderbilt is an amazing place, with so many opportunities to develop yourself and enrich the lives of others! And as always, if you have any questions about absolutely anything, reach out to me! :) :)  I'd absolutely LOVE to hear from you! Just email me at sophia.druffner@vanderbilt.edu!
Love,
Sophie!