Decisions, decisions…
From experience, I know a lot of high school seniors are currently spending time wondering if they want to apply to Vanderbilt University. Give me five minutes of your time to convince you (in a few reasons) why you should be sending your Common App Vanderbilt's way this admissions season: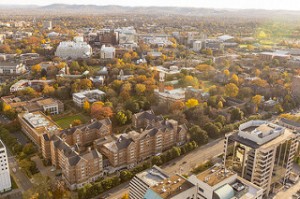 1) It's very low risk action with incredibly high rewards. As I recently took my Macroeconomics final, lets consider the costs and benefits of applying to Vanderbilt. Explicit cost: the 50 dollars to submit the application. Implicit cost: the time it will take to fill out the necessary supplement materials. Benefits: the possibility of attending an amazing elite university that offers a shocking range of academic, athletic, professional, and extracurricular opportunities? Seems like the benefits outweigh the costs on this one…
2) Unique academic environment: Unlike many elite universities, Vanderbilt is not built on a culture of competition. Rather, students here are often collaborating, working together to create better outcomes for everybody (the value of care is even featured directly in our Community Creed). Overall, the atmosphere is incredibly fostering, and leads to growth in and out of class.
3) Opportunity Vanderbilt. Now Opportunity Vanderbilt had a lot to do with my decision to come to Vanderbilt. This program refers to Vanderbilt's pledge to help as much of its population go to school debt and loan free as possible. Whatever is out of your expected family contribution Vanderbilt will cover, loan free. So if your excuse for not applying is that is may be "too expensive", then check out this expected price calculator. You may be surprised with what you find.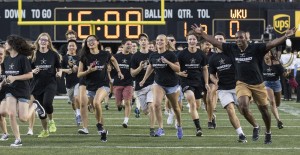 4) Happiest students in the country: Now I'm sure you've seen that we have been rated the happiest students in the country by the Princeton Review two years in a row. However, something you might not know is that this particular energy is palpable on campus. Whether just walking through a dining hall or sitting out on the lawn on a warm spring night, Vanderbilt students have an ethos of care for each other, and are generally stoked on life. The atmosphere is unbelievably healthy, and is very conducive to a good mindset and good times.
For the kids who are reading this who just got in in the first round of admissions, welcome to the Vanderbilt family. We could not be more excited to see the bright, inspiring souls Vanderbilt has chosen to bring on board to fill the Commons for the 2016-2017 school year. If you ever want to grab lunch or take a tour of campus when you get to school here, just email me (Samantha.s.spencer@vanderbilt.edu) and I will be happy to show you around. Get ready for the best years of your life, and anchor down!