Ready, Set, Relay!
If you ask a Vanderbilt student about what makes this place so great, chances are they'll talk about balance: between excellent academics, vibrant social lives, SEC athletics, and more clubs than you can imagine. I truly believe that Vanderbilt has it all, and everyone's Vanderbilt experience is unique. One part of my experience so far in my first year here has been Relay for Life.
Relay for Life is the fundraising arm of the American Cancer Society. Here at Vanderbilt, the event we put on is one of the biggest student-run fundraisers on campus. Last year, we raised over $110,000. This year, we're looking to break that record! In addition, Vanderbilt receives over $14 million in grants from the American Cancer Society to perform cutting-edge research in search for a cure. It's really cool to see the work we do have a tangible effect on campus!
For those who don't know, the Relay itself is a 12-hour event (this year, on November 7th), kind of like a carnival, with fun activities, but also more serious ceremonies to honor cancer survivors and those who lost the battle with cancer. The "Relay" part is a walk that happens – one member from each team is always walking, to signify that the battle against cancer never stops.
A few weeks in to the year, I decided to apply for a position on the board, and as a team captain for Crawford House. Much to my surprise, I landed a position on the board and the role of Crawford House team captain! At first, I was a little overwhelmed with both, but quickly learned that there is a lot of overlap.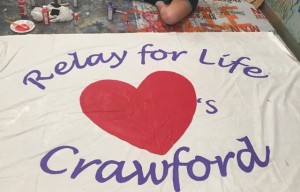 For my position on the board (on the Campus Outreach committee) I contacted faculty and staff members and encouraged to get involved, and to recruit their department members to participate in the event. As Crawford team captain, I have recruited members of my house to register for Relay and fundraise.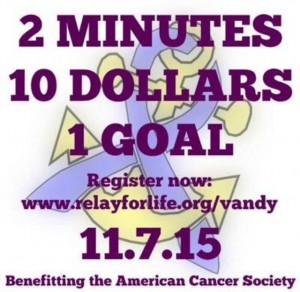 We're less then two weeks away from the big event, which means there's a lot of work ahead for us. If you feel so inclined, you can donate here and help us reach our goal!
As always, if you have any questions, comments, or just thought this was interesting and want to know more, feel free to contact me at max.bernstein@vanderbilt.edu.
Anchor down for a cure!