FOMO is real
It's midterm time here in Barcelona and instead of studying for my international marketing and international management midterms tomorrow I am taking the time to inform you of a serious pandemic.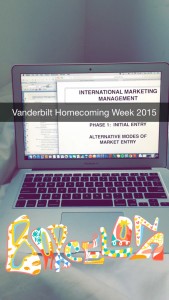 I'm talking about a phenomenon that every twenty something year old college student knows all too well: FOMO. FOMO or fear of missing out is a very serious pandemic, one that has plagued juniors going abroad forever. I have been trying to peruse through my textbooks, but every time I pick up my phone for some mindless solace I am reminded by Snapchats and Instagrams of all that I am missing. See you'd have to live under a rock not to know it is Vanderbilt Homecoming.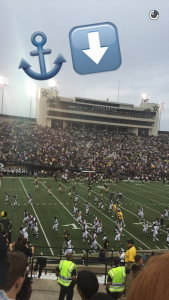 Sure social media has allowed me to live vicariously through my friends as they watch Aaron Carter performing at the block party on Kensington Ave (lol Aaron's party), rock out to The Band Perry and Third Eyed Blind, cheer on the Commodores as they take down Mizzou (anchor down!!!),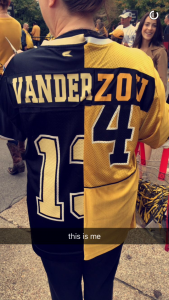 and enjoy endless Tavern brunches (not pertaining to homecoming but I just miss it so much). Even right now as I snap a quick picture of my café con leche instead of reading my PowerPoint, I feel a great emptiness because I cannot "geo-tag" Vanderbilt Homecoming Week 2015. As much as I love how easy it is to keep in contact with everyone back in the states, FOMO has been made worse by the proliferation of social media.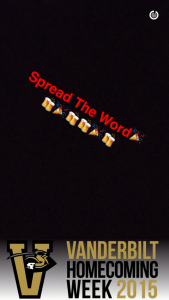 But I have to remember how amazing my time in Barcelona has been, and how important study abroad is as part of mine and many of my friends' Vanderbilt experience. Midterms and schoolwork still exist at Vanderbilt even if all I can see is how much fun everyone is having. And plus they don't have Jamon Iberico in Nashville (psh). FOMO or not, how lucky am I to have a place that makes saying goodbye for a little so hard.
Adios,
Emilie