And We're Back!
Classes don't start for another two days, but I've been back at the Happiest Place on Earth (sorry, Disneyland) for a week. Typical.
Between the empty hallways and the lack of a functioning meal plan, being on campus early can be a bit eerie, but it's incredibly helpful to have some time to settle in before the whirlwind of classes, events, and extracurriculars begins. Yet despite being a relatively "quiet" time on the Vanderbilt campus, I've had plenty to keep me busy over the past week.
The first order of business was dorm room decoration. I'm living in Lupton House in the Branscomb Quad this year, and while it's no Memorial House, I am so excited to have a fresh, new space to work and hang out with friends. One of the best things about being a sophomore is that after living in the dorms for a year, I had a pretty solid idea of how I wanted to decorate and what I would actually need in my dorm room this year.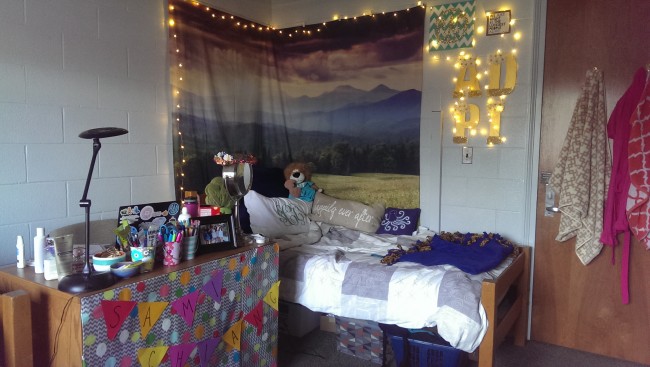 Things I love about my room in Lupton House: giant closets, the ability to de-loft my bed to a level where I don't have to literally jump into bed every night, plenty of shelves and storage space, a nice mirror setup, floor space, and, of course, rooming with Rachel, one of my floormates from last year.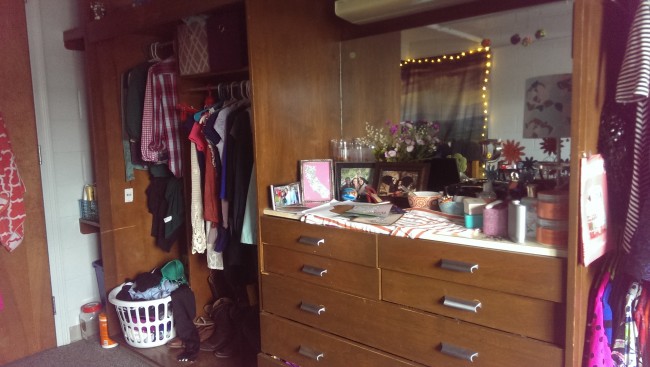 In addition, Branscomb Quad is in a super central location to classes, club meetings, and food, which makes travel time to some of my most-frequented locations on campus much shorter. I already love living in Branscomb so much that I'm not even (that) jealous that Memorial House has recently been inhabited by the newest generation of mighty Memorialites.
Speaking of first-years, another benefit of moving in early has been that I've had the opportunity to help the Class of 2019 get acquainted with their new home. I'm a leader for the Vanderbilt International Peers program, which is a newly redesigned program that helps international students adjust to life in the US and at Vanderbilt. After a long day of training and prep last Monday, we greeted the new international students and helped them move into their new rooms on Commons. Then, on Wednesday, I got to meet the wonderful members of VIP Group #8.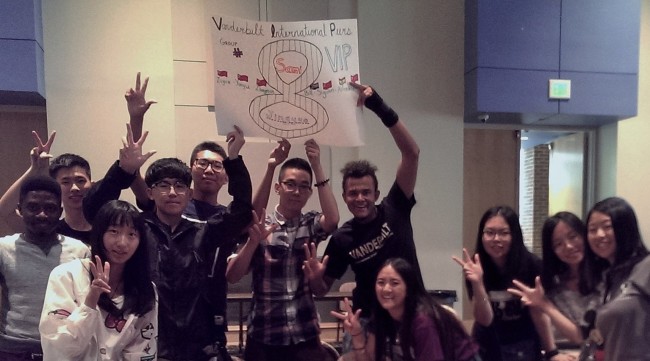 Over the course of the semester, we'll be exploring both campus and Nashville together, as well as talking about any issues regarding the transition to American life. I can already tell that our group is going to have so much fun together!
A final reason that I'm glad I was able to move in early is that yesterday morning, I got to be a part of Move Crew. Basically, Move Crew consists of a TON of upperclassmen who are so excited for the first-years to move in that they wake up before 6 AM to cheer for first-years as they arrive on campus, and then help them move their belongings.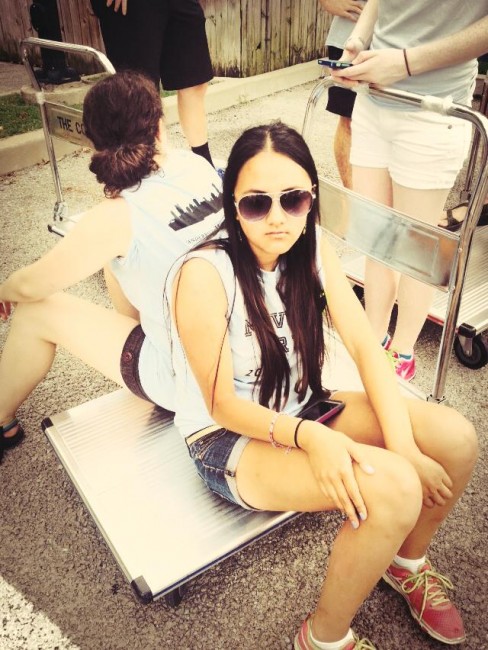 As if that wasn't already fun enough, members of Move Crew are assigned to help with their old Commons dorm. Not only did I get to meet the Mem Class of 2019, but all of us upperclassmen got to have a little Mem family reunion.
Being a part of Move Crew made me pretty nostalgic for my own Move In Day (which was now over a year ago…what???), but I am legitimately so excited for all of the first-years to experience the wonderful community that is Commons. Meanwhile, life on main campus is just getting started. My friends and I have been reunited, I'm enrolled in a ton of interesting classes, and I can't wait to see what kinds of extracurriculars I'll get roped into this year. Sophomore year, here I come.