Spontaneous Snow
Happy new year!
Okay, so I'm a little late. I apologize for having not blogged in a while; I've been so busy and so many different things have happened over these first few weeks of the semester, I've barely had time to catch my breath. But that's a good thing.
Last semester was amazing but with the challenges of moving to another country, settling in at Vandy, adjusting to the workload, etc., I didn't really have the time to make the most of the extracurricular opportunities on offer here. And so, at the end of last semester, I resolved to get more involved this spring.
And I am pleased to report that things are going well! I joined the Phi Sigma Rho sorority (Phi Rho Love!), became the new Floor Representative for Stambaugh 5 (and joined the HAC, CommonDores Leadership Council and Vanderbilt Student Government), went to the Center for Student Professional Development for the first time and even signed up for the new boxing class at the Rec Center (I'll talk more in-depth about each of these things in a later post). While getting more involved outside of class has meant that I have to rush around a little bit more, it has actually really improved my time management and work-life balance, and has been a really positive outlet for the stresses that arise from attending such an academic institution as Vanderbilt.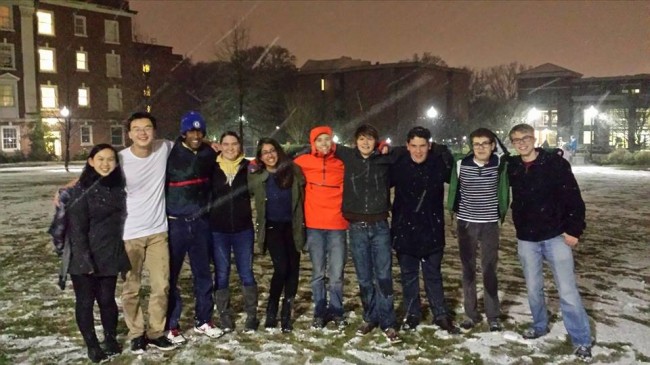 Another thing I've learned this semester is that Nashville weather is completely crazy – it can go from freezing cold to spring-time weather (with buckets of rain for good measure) over the space of just a few days. But I love it because last weekend it snowed, and naturally, this led to a massive midnight snowball fight at Commons! This was the first time some of my international student friends had experienced real snow. From somehow accidentally hitting one of my friends in the face with a snowball while aiming at someone else in a completely different direction to warming up with hot chocolate and new friends in Commons afterwards, I had so much fun.
I'm sure I will remember that night for a long time to come, and I can't wait to find out what the rest of the semester has in store for me. And of course, I'll keep you guys updated!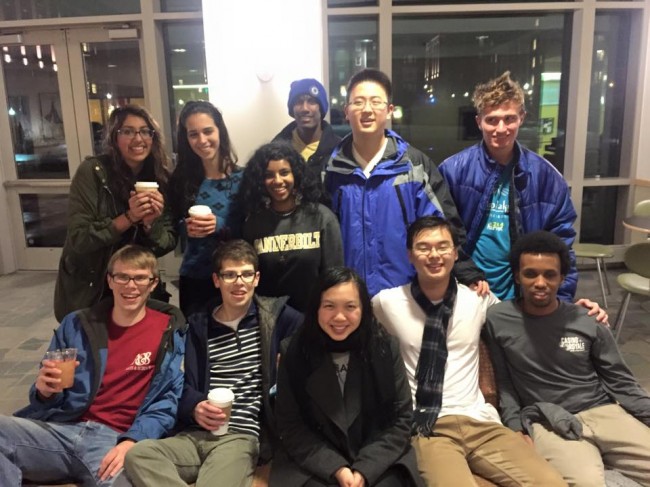 Finally, massive congratulations to our new ED2 admitted students—we're so excited to have you in the Class of 2019 and I can't wait to anchor down with y'all in the fall!