Scholars and Education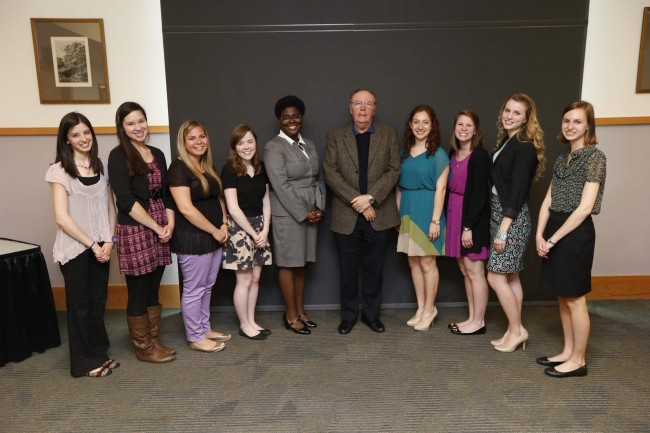 Before I begin talking about Education Awareness Week, let me first tell you about the Peabody Patterson Scholars: The Peabody Patterson Scholars are a group of education majors that have been awarded the Patterson Scholarship, sponsored by none other than Vanderbilt graduate and New York Times #1 Best Seller, James Patterson. In recent years, James Patterson has been actively involved in a movement for generating engaging literature for youth and has even published several middle-school series himself. He has also created several enrichment programs for middle school students including Patterson Read and Play Saturdays (RAPS) here at Vanderbilt.
Although this scholarship has provided me with financial aid, including a stipend that helped me study abroad last May, this scholarship program has also given me the privilege to take engaging courses that have opened my eyes to the realities of the education system in the U.S., and the chance to work with professors who are dedicated to the sustainable improvement of this system. For the past three years, I've had the chance to work side-by-side with other scholars as we learn more about the inequities that exist within the U.S. education system. Last spring we presented our findings and proposed solutions to some of these issues to James Patterson himself (pictured above).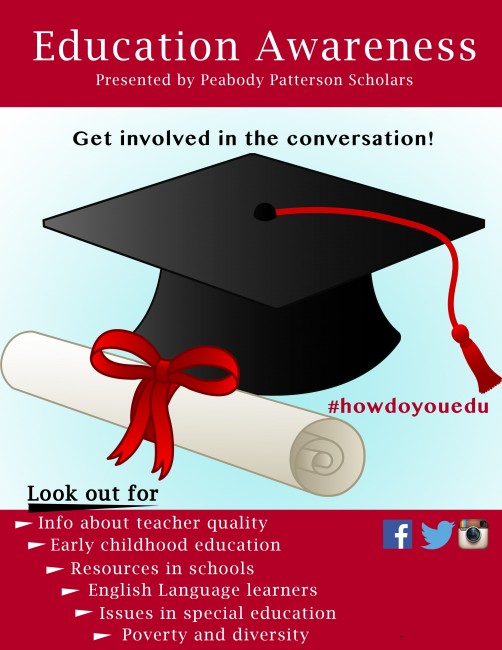 Education Awareness Week began as an idea among the nine Patterson Scholars of 2016 in fall 2013 when we knew we'd have the chance to present our ideas to James Patterson. We didn't just want to present our ideas. We wanted to actually enact them. Knowing that due to the constraints of our demanding coursework as education students and busy schedules we wouldn't have the time or money to host or plan a large scale event, we decided to use social media and the Vanderbilt campus as our platforms through which to create awareness about the issues we'd been learning about together. These issues include:
teacher quality;

poverty;

diversity;

early childhood education;

school resources;

English Language Learners; and

special education.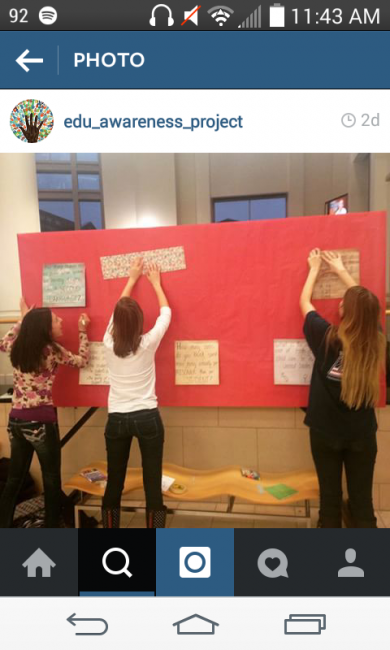 For the next week we will be posting information about these specific issues via social media using the hashtag #howdoyouEDU. We have also posted flyers with information about these specific issues around campus and have collaborated with The Kefi Project, a student organization on Vanderbilt's campus, to create a public art installation for Education Awareness Week in our student center.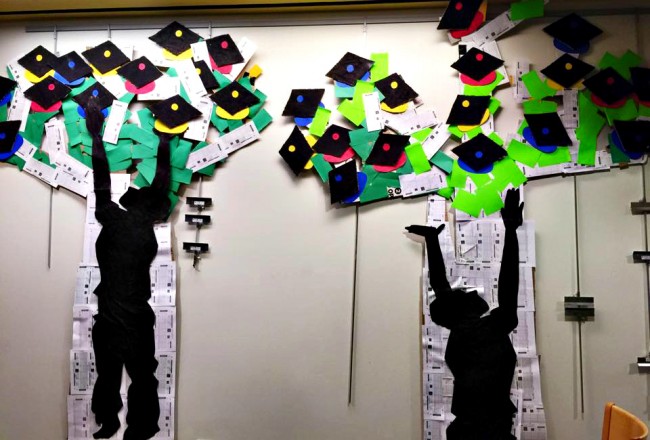 I'm really excited to see how this week goes and am really grateful to the other eight wonderful women that I've had the chance to work with on this project. After several seminar courses that challenged us to find out more about the issues we were passionate about, lots of brainstorming and a little bit of running around campus getting flyers printed the week is finally here! We hope to get as many people from all around campus and around the country to get involved and informed about what's going on in education today.
Follow us and get involved in the conversation too via our social media campaign on Facebook, Twitter, and Instagram!
Facebook: Education Awareness Project
Twitter: @Patterson_Edu
Instagram: Edu_Awareness_Project