Helping You Research Research at Vanderbilt
Ok so one of the first things I heard about once I started talking to faculty members and upperclassmen about medical school and the neuroscience major was RESEARCH. They all told me how important it was to get experience in, how great Vanderbilt is to find it, and how significant it had been for them and their careers. But this terrified me. I had never worked in a lab that wasn't for a class. I had no idea where to start. So let me help you skip that step (warning: I am a neuroscience major, so I can't promise this is super helpful for everyone, but rest assured, there are incredible research opportunities for EVERYONE in EVERY major/school.)
First off, take first semester to settle in. Don't stress about finding research yet, just do well in your classes and start talking to your professors and fellow students—especially upperclassmen who are in similar majors. Most people wait until sophomore year to really get immersed in research, so just test the waters right now and see what you're interested in.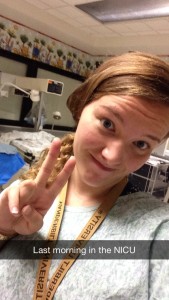 Once you think you want to get involved in research, use your resources. Meet with a professor who is in that department or field you're interested in. Check out the department website—almost all of them have entire pages of research affiliated professors who are potentially looking for some undergrad help!
Once you've picked a few professors to contact, pick some more. I had a list of about 20 that I ran by my advisor-to-be/professor at the time to see which projects/professors she thought would be interesting or useful for me. Then I emailed 5. I was lucky enough to get 2 responses pretty quickly and another 1 the next week. I met with them all and ultimately chose one in the medical center that worked out so so well, but you definitely need to have a long list you are willing to reach out to—some will have labs that are full, some will be between grants and projects, some will probably hear from 10 undergrads in a week if you email at a popular time.
At this point, you're doing something right. Good work. But here are some reminders people don't always think about: 1. Check if you can get credit for your major or at least for elective hours. I got 2 hours of credit for my research this semester and all I had to do beyond the actual research was write a 2-page abstract by the end of the semester. Definitely worth the extra hours. 2. Make sure your schedule has blocks of time you can commit to research weekly. Usually labs require some longer stretches you can spend in the lab. And 3. Stick with it. Read the articles, do your research, talk to your fellow lab mates and immerse yourself in the lab setting. It's great experience and you will learn a lot!