Diwali 2014: She's The Man!
Diwali is one of the most important Indian festivals, kind of like India's Christmas. It is the Hindu festival of lights, celebrating the victory of good over evil. Indians all over the world celebrate Diwali with great fanfare: praying to Hindu gods (puja), decorating homes with earthen lamps, bursting firecrackers, exchanging gifts and dressing up in beautiful traditional clothes. I always look forward to Diwali every year. However, thousands of miles away from India, I celebrated Diwali a little differently this year.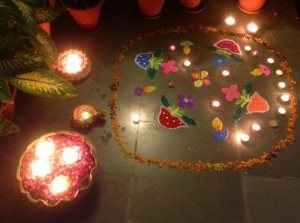 Vanderbilt is a salad bowl of cultures, with students from all over the U.S. and the world. So how could we NOT celebrate a festival as big as Diwali? We had a small puja and a dinner at Rand on 23 October, the actual day of Diwali.
But how do we really celebrate Diwali at Vandy? A big show at Langford Auditorium of course! Every year in November, the South Asian Cultural Exchange (SACE) organizes the biggest multicultural performance at Vanderbilt, with over 200 students taking part in this show. There are dances, songs, skits and fashion shows in this mega event. I was a part of Filmi Gold, one of the Bollywood dance groups at the show.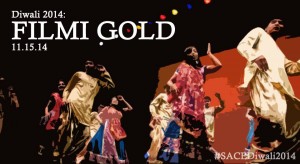 The planning for Diwali starts well in advance. We had a performer interest meeting at the beginning of the semester, where the theme of the show was revealed. This year's was the storyline of the movie "She's the Man". We signed up for performances and we soon started rehearsals for the shows. The dances are choreographed solely by students (a shout-out to my extremely talented and patient choreographers Aliysa, Banita and Sparsh!). From September to November, we had four hours of rigorous practice each week, some till midnight! But I loved every minute of it. Seeing fellow students and non-Indians dance to typical Bollywood songs with such panache was a delight! We also got the chance to don traditional Indian attire (which is one of the many reasons I took part in the show).
After weeks of practice and loads of publicity on campus as well as on social media, the week of the show arrived. We had an intense tech-rehearsal two days before the show and a dress-rehearsal a day before the show.

We had one last rehearsal at Langford (our choreographers are very dedicated). Then, we dressed up in our finest Indian attire for a scrumptious Diwali dinner at the beautifully decorated ballroom at the Student Life Center. Before we knew it, we were whisked away by our choreographers to Langford's green room to get ready. A dozen safety pins in place, we were all dressed-up to show off our Bollywood moves.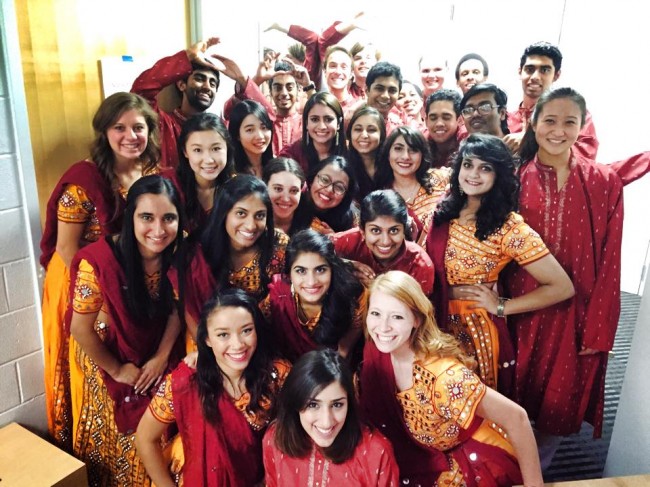 Our performance was well over 4 minutes, but dancing under the bright lights of the stage in front of hundreds of people, it felt like 30 seconds! My parents and friends in India live-streamed the show and also got the chance to see me perform.
After so many rehearsals, the moves came naturally to us and the nervousness melted away. We danced to Shah Rukh Khan and Honey Singh songs and had the time of our lives! We ended our performance with a roaring applause from the audience, one of the highlights of my first semester at Vandy.
Being a part of this year's Diwali performance, I got the chance to experience the cultural diversity at Vanderbilt and the sheer enthusiasm of its students. I also got the opportunity to meet and befriend many new, talented and passionate people, especially in my dance group. If you're at Vanderbilt, then please do take part in Diwali! It is an opportunity you don't want to miss!