Blurring the Color Lines
Do you prefer to date within or outside of your race––or do you care at all? Why?
These were the questions posed to panelists at this evening's event, "Blurring the Color Lines," presented by NAACP and co-sponsored by the Caribbean Student Association and the Department of African-American & Diaspora Studies at Vanderbilt.
I wanted to know more about the topic, but I was actually nervous going in to the lecture hall. Would people make assumptions about why I was attending? Perhaps they would think I was on the prowl for a non-white boyfriend. Also, as a white woman, I wondered what kind of voice I had in the conversation. Rationally, it was silly to feel nervous, but I wonder how many other people felt the same way.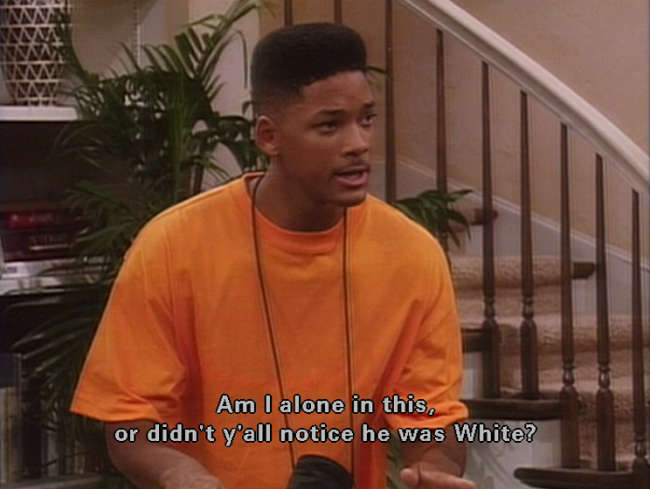 "When the Fresh Prince Met White People"
A professor from Vanderbilt's department of African American & Diaspora Studies, Dr. Tiffany Ruby Patterson, introduced the event with a brief history of interracial relationships in America. She spoke of miscegenation, which is interbreeding by people of different races, and the "one-drop rule" of determining who is black. "Relationships occur within a historical reality," she said.
The panelists were made up of black and white, male and female students. Five of them prefer to date outside of their race, and two of them prefer to date within. For example, white football player Jake Sealand only dates black women. On the other hand, Angela Mosley is a black woman who is open to dating outside of her race, but she feels sure that she'll marry a black man.
At the last minute, a student representing TSU's chapter of the NAACP decided to join the panel. He prefers to date within his race.
The first question posed by the moderator, Dr. Gil Whiting, also an AADS professor, dealt with obstacles that any of the panelists had encountered.
And there are plenty. There's the feeling other people get that you're "turning your back" on your community, whether black or white. One of the panelists said that her father suggested that by dating a white guy, she's not fully embracing her blackness. Similarly, some black men feel betrayed when black women date outside their race.
Some participants struggle internally with wanting their future children to grow up the way they did, whether white or black.
When I heard the personal experiences of both the panelists and audience members, I started to think that this isn't just a conversation about color. Color is representative of ethnicity, which is representative of culture, and the lines between all three couldn't be more blurred. As panelist Langston McElroy shared, the choices you make depend on what you hold as your core identity. For him, his identity as a believer in God takes precedence over his identity as a black man.
The TSU student, Ken, brought up the issues of money, class, and education, to the dismay of many audience members. The moderator stepped in at this point, suggesting that his comments start a conversation for another a time. While I agree, I also think that it highlights the intersectionality of different facets of identity, and how difficult it is to have a conversation about interracial dating without getting lost in the bigger picture of the issues of color and race in our country.
Thoughts? Extend the discussion on social media with #blurringcolors and @VandyNAACP.