The Commons Plague
No one ever seems to mention that when you start college, it's not surprising to get sick within the first few weeks. Think about it: all new people from all over the country (all over the world really!) coming together in a different place and living in close proximity—the perfect storm. For me, it all started with a sniffle. Then a cough. Then more coughing. Finally, I had to accept the truth: I had caught the "Commons Plague."
For a while I tried to combat the plague with the contents of the adorable medical kit my mother created for me (thanks to Pinterest), but alas, nothing worked. So, just a few weeks into the school year I made my first trek over to the Student Health Center.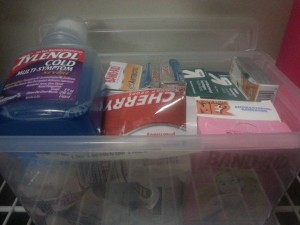 The Zerfoss Student Health Center is located within the Vanderbilt University Medical Center and is a quick ten minutes or less walk from the Commons. After checking in, I waited just a few minutes before a nurse spoke with me, got my blood pressure, and all that jazz. I was able to see a doctor almost right away after that! I wait longer for the doctor at home and I make appointments for those visits. Not only was the doctor I spoke to a wonderful physician, she was also the kindest woman in the world who let me cry my eyes out in her office since it's no fun being sick for the first time away from home. She later remarked that they'd take good care of me, maybe not as great as my mom, but still pretty good. I came into the Student Health Center feeling miserable and left with a wonderful sense of comfort.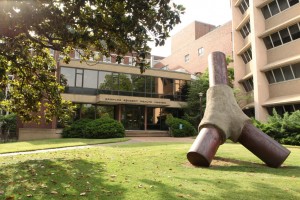 I can happily say that I am now perfectly healthy and well-acquainted with Student Health (for future reference). The nurse at the health center also showed me a nifty online portal Vanderbilt created called "My Health at Vanderbilt." Here, you can make appointments, see test results, send messages to your physician, view forms you have filled out, and so much more. If I had to be sick at college, I'm incredibly thankful to be in a place where I can trust I'm in good hands. However, I will now be taking full advantage of the EmergenC they sell at the Munchie Mart.
UPDATE: Since I originally wrote this post, the medical center put on their annual Flulapalooza! Students, faculty, and staff can come get free flu shots. I was in and out of the center within five minutes! Hopefully the flu will stay far, far away!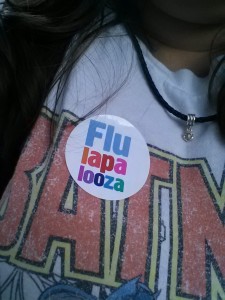 Much love!
Gabi