Ethical, Service-Oriented, and Supportive Leadership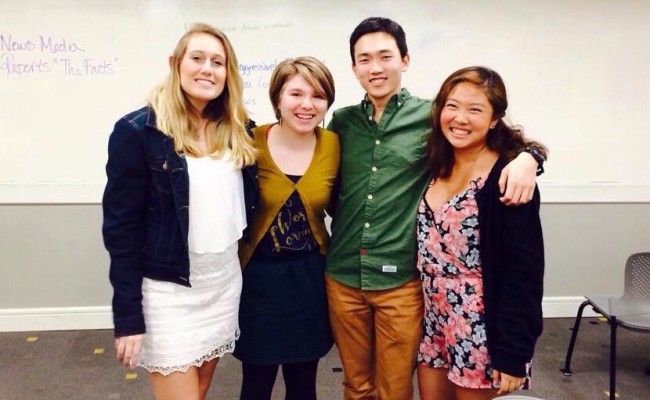 The first three sessions of EVOLVE covered accountability, collaboration, and communication, and the last three session of EVOLVE covered ethics and values, servant leadership, and identity and inclusivity.
A Leader is Ethical
Ethics, which we defined as standards of conduct based on socially-accepted values, are necessary to promote productive functioning and well-being of groups/societies (OSLD). Strong leaders are motivated to uphold ethical standards and evaluate the impact of their decisions before and after taking action.
The session involved a group thought experiment: Presented with the scenario of an airplane wreck and a list of passengers, who would we let into a lifeboat? Our answers reflected our values––keeping family members together, unrealized potential in young people, selflessness/activism, or even simply pragmatic thinking about who'd be likely to survive the lifeboat.
As an institution, Vanderbilt University operates according to a set of values: Vanderbilt seeks intellectual enlightenment and personal growth through scholarship, honesty, civility, accountability, caring, discovery, and celebration. Student organizations and residence halls under the umbrella of Vanderbilt seek to promote these values, and EVOLVE participants were encouraged to evaluate other institutions we encounter in the future (workplaces, cities, or governments) on the basis of their adherence to these values.
We also made a list of our personal values. My top five values, which I developed through childhood lessons and experiences, as well as knowledge of science and society and role-modeling from parents, grandparents, teachers, and mentors, are as follows:
1. Balance
2. Optimism
3. Honesty
4. Creativity
5. Adventure/Curiosity
Balance is at the top of the list for a reason; it defines and guides my behavior as I attempt to balance social relationships, academic and extra-curricular pursuits, and physical wellness. The last four are more directly applicable to leadership, and these are the values I bring to my teams.
A Leader is Service-Oriented
This session, led by OACS, emphasizes the role of serving one's community in creating and maintaining a strong community. Good leaders practice servant-leadership, which
For more on the mission of the Office of Active Citizenship & Service, visit the OACS site.
A Leader is Supportive of All
This session on creating an inclusive group environment was led by Andrea Ramos-Lewis, an AC at Vanderbilt. Strong leaders value exposure to people of different backgrounds, beliefs, and/or experiences, and strive to cultivate a welcoming environment that includes others, encourages a sense of belonging, develops a shared commitment.
In a truly inclusive environment—the first example that comes to mind is ASB—all members feel respected, everyone is comfortable contributing, and the team blends knowledge, perspective, and experiences.
In an activity similar to one in the Office of LGBTQI Life's Safe Zone training, we explored our personal identity clouds, and in a second activity, practiced listening to understand. Andrea also recommended this TED talk by Brené Brown on vulnerability and to employ a common cliché, stepping out of our comfort zones.
We discussed behaviors critical for being supportive of all, which include the following:
• Showing respect: suspending judgment, avoiding trivializing someone's words
• Attending: nonverbal acknowledgement, spontaneity of response (expressive rather than contrived)
• Mirroring: reflecting feelings/content (share back what you're hearing)
• Questioning: eliciting more information, asking questions ("tell me more")
• Self-disclosure: sharing one's own experience
• Problem solving: exploring alternatives
• Showing empathy: expressing concern
Following these sessions, we celebrated the completion of the student leadership development program with a capstone presentation and graduation ceremony!