So Nashville: Full Moon Pickin' Party
The finest bluegrass in all the land is found under the full moon.  Yes indeed, a pure Tennessee treasure is the Pickin' Party, held at the rolling hills of Percy Warner Park.
On Friday, my friend H. prodded me to come to this bluegrass event.  But I have to practice cello, I said to excuse myself.  My case was helped by a few sudden torrents of rain, and I thought the Pickin' Party is definitely cancelled.  But I thought wrong.  Good ol' H. saw blue skies to the north and deemed good weather ahead.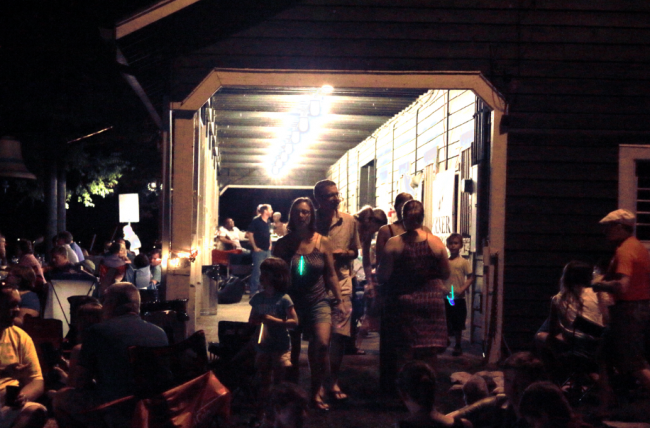 Finally convinced, I and three other friends each grabbed one of H.'s instruments, squeezed into his little Jetta, and made our way into the countryside.  Upon arriving, we each presented "our" bluegrass instrument – a guitar, a fiddle, a banjo, and a mandolin respectively – and paid the $5 Picker Rate, as opposed to the normal $20 admission fee.  Thanks H. you're the best.  To be fair, I did tune the fiddle and pluck the mandolin for a few minutes.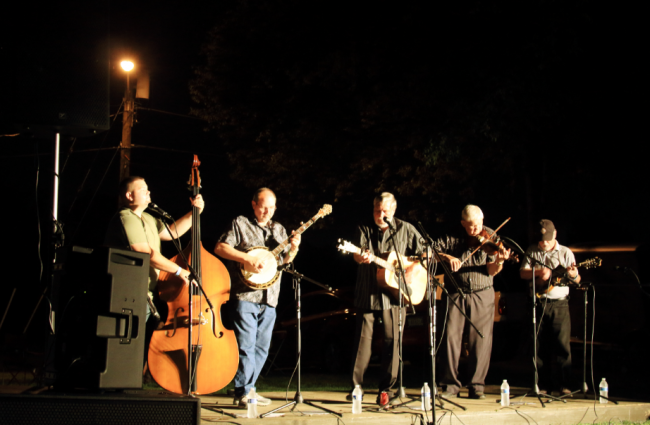 Boy, was it crowded!  Dedicated bluegrass lovers populated the wet grass on blankets and lawn chairs with their beers and picnic foods.  We arrived there after sundown and amused ourselves by watching the kids chase each other in the wet field by the light of their glowsticks.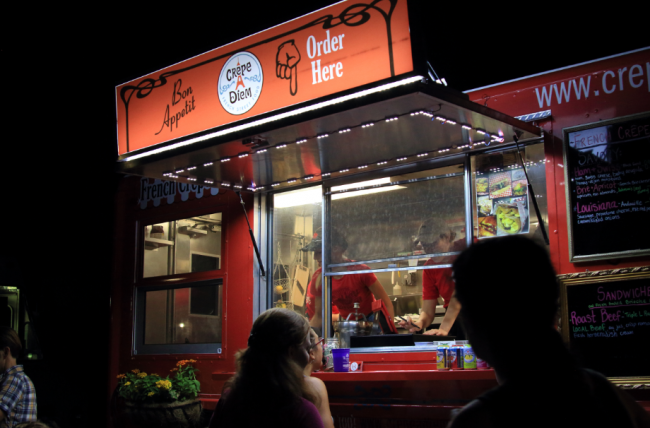 C. and I walked around wishing that we could have waited to eat dinner at any one of the food trucks we saw, which ranged from Crepe A Diem to Hoss' Loaded Burgers.  Fried pie and fresh kettle popcorn would have deliciously complimented our proposed meal.  We also tried doing a mini-photoshoot, but came upon the consensus that shooting in florescent-lit barns is quite difficult!
My favorite part of the Pickin' Party was watching the semi-organic circles of pickers jamming with one another.  As a classically-trained musician, I am fascinated with people who can just play along, no problem.  Each group, often gathered around an upright bass player, contained a variety of instruments, such as the mandolin and dobro, as well as a singer or two.  Just group of strangers united over bluegrass and bonded old fiddle tunes.  Love it.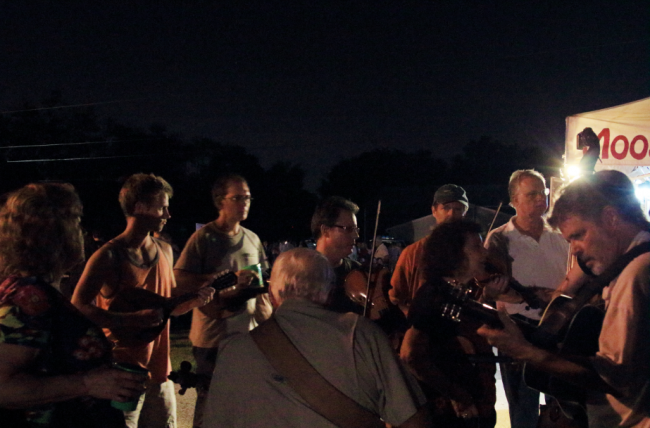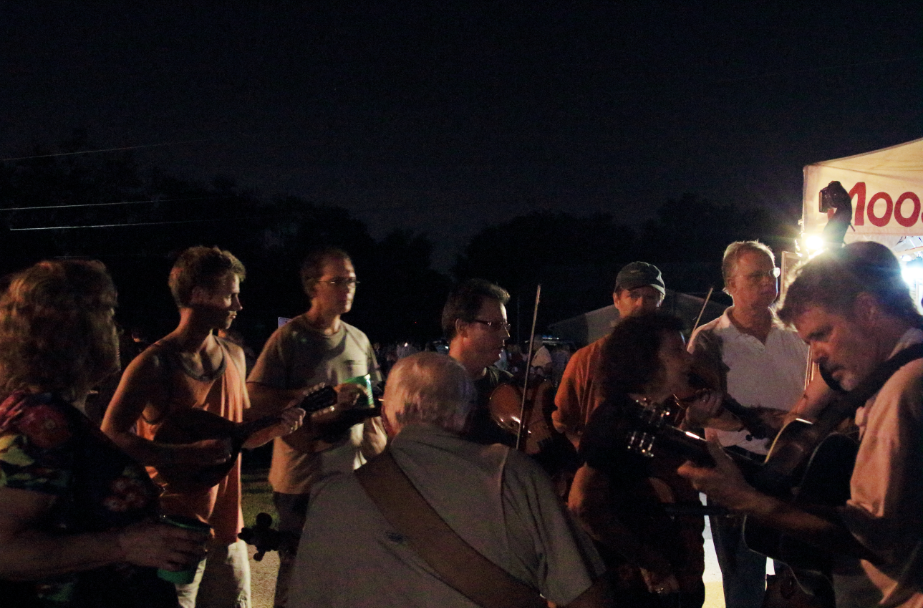 Hopefully, I'll do a double-strikethrough when crossing the Pickin' Party off the bucket list, 'cause I want to go back!