So you think you can blog?!
Sup, blogosphere!
It is my favorite time of year! The sun is shining bright (so bright, if you know what I mean), the squirrels are scurrying up the trees, and the campus is alive with the sound of student involvement!
The Student Involvement Fair was held last Friday all around Commons, and hundreds of brave students weathered (ahem) the smoldering heat in order to explore Vanderbilt's wonderful organizations.
As one of those brave heat-enduring students myself, I was absolutely thrilled to talk to so many new faces on campus about applying for Inside 'Dores! When a few people told me they had read my blogs when trying to decide on a college, I did a lot of jumping and hand-clapping (again, sorry, I was just so excited!!!!).
Alisha (one of our fabulous content editors and super-brave heat endurer) and I got to meet so many bright faces just as excited about blogging as we are! It was tons of fun, and I even forgot about the heat index a few times (okay maybe not).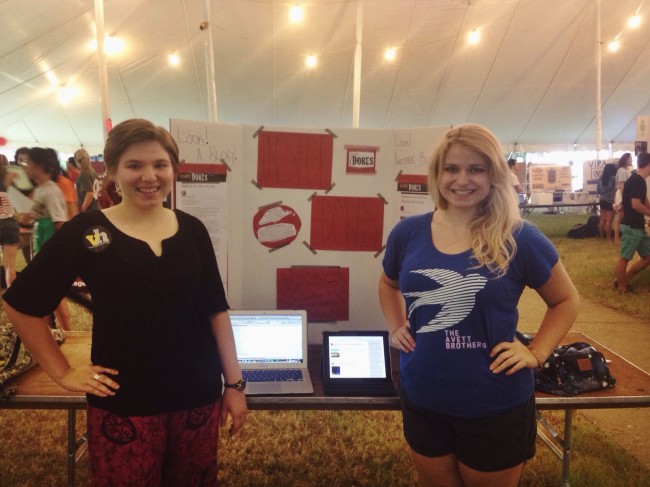 As some of you may or may not already know, Inside 'Dores is indeed looking for some fresh blood new bloggers to bring interesting perspectives, quirky anecdotes, and bunches of fun to our the pages of our little corner of the Web!
We are looking for some cool cats who want to blog about stuff going on in Nashville, on campus, in their classes and organizations, or even just in their dorm! If you check out some of our posts you can see that each one is about 200-300 words and has a few pretty pictures. Not hard, right? We need people who would want to blog about twice a month (or much much more if your heart desires!). If this sounds like you, then we want you to join our team! You should most definitely apply here.
Applications are due September 3, and I am oh-so-excited to read them! If you have any questions before then, here's my email address: heather.l.jackson@vanderbilt.edu. Feel free to use and abuse it!
I am super pumped for this semester and all the wonderful blog-related things that are soon to occur! Catch ya later!