The Nash Bash
Upon arriving back home in the States, my friend M. picked me up and we drove back to her quaint summer home.  Boy, was my body grateful for horizontal sleeping surfaces after flying back from Switzerland!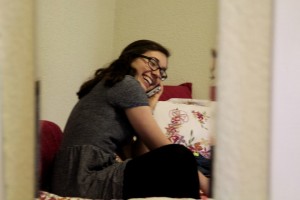 Dinner on the patio at Taziki's, a Mediterranean cafe on West End, was a fabulous venue to reconnect with other friends.  It was funny because we ordered some food, two friends came and ordered their food, and then one other guy showed up.  So our meal ended up being delightfully long.  We picked up Dmitri, who was guarding the chess game at P.'s apartment, and returned to M.'s house, where we shared some gold-wrapped Favarger chocolate that I had brought back from Switzerland and played a jolly round of Fish Bowl.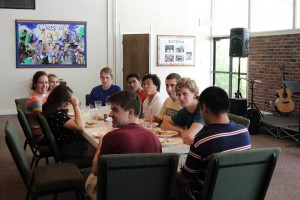 The next few days flew by!  My recently-graduated Blair friend A. married her high school sweetheart and a few of us Blair kids played for her beautiful, sweet wedding. (This is advice to you Vandy kids: make friends with Blair musicians so you can have live music at your wedding!)
Rounding up the Nashville folks, we threw  "A Non-Siesta Fiesta" which was super legit because it was a real Facebook event.  To prep for this lunch, we shopped at Trader Joe's and Kroger's for all things delicious to put in our enchiladas, Spanish rice, and guacamole. To top off our meal, we created a fabulously unhealthy peanut butter bar dessert and promptly devoured it.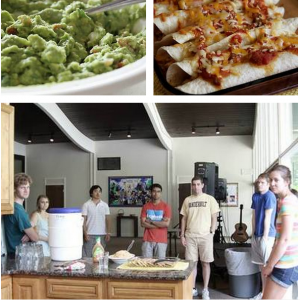 My last night in the Nash, we hung out at M.'s place. We made a super fresh caprese salad, whose key ingredient is a little bit of sea salt, and a homemade pizza with all things delicious on it.  Settling into the couch, we watched a hilarious, oftentimes awkward, musical Pitch Perfect, and played an exciting few rounds of Kemps.  Then off to Houston the next morning!