Beach Week, 2k14
Yesterday I returned home from a few blissful days with my most wonderful friends at Panama City Beach. Beach week is a tradition many Vanderbilt seniors take part in— there's a few days in which we are finished with finals and we desperately want to ignore the fact we are graduating from Vanderbilt and so we escape to sea, sand, and sun to enjoy a bit of calm before the storm.
Myself and 10 other girls all made the eight hour drive to PCB where we enjoyed doing literally nothing other than swimming, sunning, and just enjoying one another's company. It's not every day you get to take a beach vacation with your best friends and it was so much fun. We split up dinner duty and cooked for one another each night, swam in the ocean, took pictures on the beach, and watched the sun rise and set.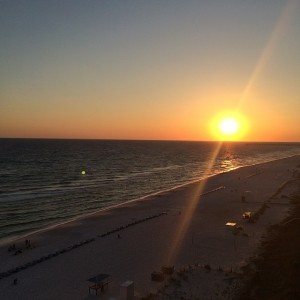 Vanderbilt has given me my best friends, and while I'm sure I'll reflect on this in future final blog posts, beach week was definitely a perfect reminder. It was wonderful to be done with the stresses of finals for a few days and truly enjoy some of the friendships I've made at Vandy in a different context.