What is Cognitive Studies?
When people ask me major, the most common follow-up question is "What is cognitive studies?"
This is a question I've had to answer many times this year. The answer is hard to put into a sentence (especially in conversation) but I can best summarize it as the study of the mind and the brain and their relationship to each other. The field of cognitive studies includes elements of computer science, philosophy, neuroscience, and of course, psychology.
The first class for my major core was PSY-PC 1207 Minds, Brains, Contexts, and Cultures, taught by Dr. Craig Smith. This class introduced us to the foundations and options of the cognitive studies major.
As Craig predicted on the first day of class, it filled me with existential angst. We spent time on such topics as the concept of intelligence, the impact of context on our actions and beliefs, whether people could be replaced by machines, and the power of culture.
There were some unique aspects of the course:
• Part of the class grade included participating in psychology research labs on campus in order to get an inside look at the research process and to "give back to the science that nourishes us" (that's a Craig original).
• Our five papers were formatted as SPITs, which stands for summarize, personalize, integrate, and thoughtfully puzzle, or as I like to think of it, chewing up we read and discussed and spitting it back out.
• For the final project, we each adopted the role of social activist (or in CGS terms, "cultural evolutionist"). We developed campaigns to promote an idea we wish were more prevalent in our society. This was my project on rainforest conservation.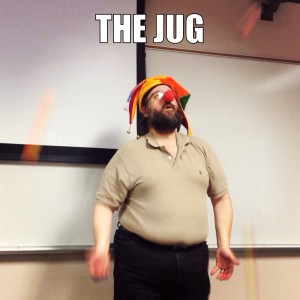 This class is the beginning of more fascinating courses to come, and it also anchored me socially here. I met some of my best friends in that class; we would get lunch after class at least once a week, and we have continued to bond this semester.
So, zooming out to the big picture of the major: Why study CGS?
It's a Peabody course, and so many of the other majors––education, human and organizational development, and child studies––lend themselves well to a double major (which is not required, but "strongly recommended" for CGS). Many students who are exclusively within Peabody go on to teach primary, secondary, or special education or do speech therapy.
When combined with majors from outside Peabody, it can provide a strong foundation for careers…
• in technology (computer programming, computer interface or speech recognition software development);
• medicine and healthcare (behavioral medicine, nursing, rehabilitation, psychological counseling);
• advertising; and even
• government (eg. public policy analysis or lobbying on topics related to cognition and education).
Of course, many of these fields include graduate school as well. Finally, my personal favorite, as I combine CGS courses with Communication of Science and Technology, is scientific journalism.
Here is a more official description of the major.