It's the 30 Day Countdown…
Right. 30 days until Commencement. I honestly cannot fathom how it's time for that already.
However, along with the end of my college career, (dramatic but true!) spring time here at Vandy includes a host of some of my favorite events to help bring this vibrant journey to a close.
Stand for Freedom with Vandy IJM, Holi with Masala-SACE, Rites of Spring, and the Black and Gold Spring football game all occur within 1 of each other, which makes for a jam-packed final few weeks! [I'll talk about the latter two events in another post, so keep a lookout for that!]
Stand for Freedom is an event that Vandy will be participating in for the second year! You may remember me talking about the International Justice Mission chapter here at Vandy in previous posts. It's an organization devoted to raising awareness and rescuing victims of human trafficking. Well, the campus chapter is hosing another Stand for Freedom event alongside other IJM campus chapters across the country to help raise awareness of this dreadful cause! While I have a full class, work, and student organization schedule tomorrow, I'm really excited to stand for a couple of hours to support IJM. We'll be writing letters, contacting congress members to show our support of the Human Trafficking Prioritization Act, which will raise the Trafficking in Persons office to the status of a Bureau in the State Department. (This gives its leaders more authority to elevate the issue of slavery to the status of other very important diplomatic concerns of the State Department.) Additionally we will be blasting social media with photos to raise awareness to everyone we know and increasing awareness about the cause on our campus.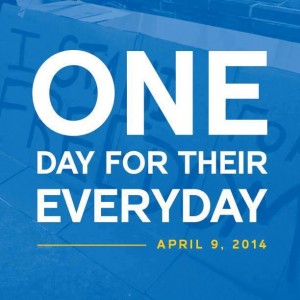 Holi with Masala-SACE is basically a large paint party that happens on campus. Holi is hosted by Masala SACE (which stands for South Asian Cultural Exchange). The event free for all students and is TONS of fun. Imagine students running around throwing paint powder at each other–it's like the Color Run without the 5K obligation. Caitlyn and I have managed to go every year together, and this year Victoria finally decided to join us :) It was a blast, as you can tell.