Editor's Note:
Hi everyone! I feel like it's been so long, hence the need for some kind of reintroduction, but don't get too worried—you'll be seeing a lot more of me pretty soon! In addition to finally scaling the seemingly insurmountable pile of work that took over my midterms week (three exams in 30 hours can be a liiiittle overwhelming when you spent last semester taking three tests TOTAL), I have some fun and exciting news to share! Fellow master blogger Ann and I will be taking over as Inside 'Dores' new Editors-in-Chief next year!!! There were originally a LOT more exclamation points tacked onto that sentence, but I felt like I should maybe limit myself for the sake of brevity and/or appearing "chill?"
ANYWAYS, I've been meaning to write this post for FOREVER because I actually got the news back in February (I know…the only thing I've been slacking on more than Inside 'Dores at the moment is calling my parents for the weekly check-in where they make sure I am alive/sane/functional and I make them describe their meals in excruciating detail while I salivate on the other end of the line), but a little thing called life (or perhaps just homework) has been getting in the way.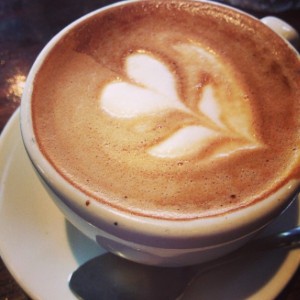 However, this homework has been infinitely less excruciating than what I remember from the days of old (read: high school), because, once again, I've managed to land up in some of the most interesting classes here! So get up and grab something warm to drink, I'll sip mine (Latte from Fido, obviously), and we can pretend this is a coffee date where I fill you in on what I've been up to for the last two months so we can be all caught up!
Well, as I've been saying, I've had a lot of work in the last few weeks with midterms, but I lucked out again this semester and got some pretty awesome professors, so doing it definitely hasn't been all bad. This semester I'm enrolled in 14 hours, made up of CMST 244: Politics and Mass Media, PSCI 247: American Political Culture, MGRL 190: Principles of Marketing, MUSL 149: American Popular Music, and ENGL 287, an advanced English seminar on Investigative Journalism on climate change and the environment, and though some of the classes are more out of my typical comfort zone, they've all been REALLY interesting and are teaching me things I've always wanted to learn about, so I get those magical 'wow-this-is-what-I-came-to-college-for' feelings at least twice a week these days.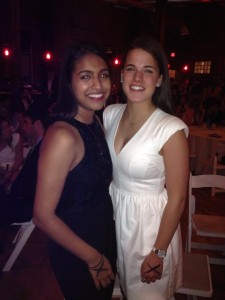 Looking back on the last two months, aside from school, life has kinda been in overdrive. In the beginning of the semester rush became super time-consuming, but it was all worth it because Kappa got an amazing new pledge class filled with girls I love, like this little one!!! Getting to know them all has kept my calendar packed with lunch dates and Hillsboro adventures, but I've also been busy with Music Group too.
Since my last post, we've announced the entire lineup for Rites of Spring, and I couldn't be more excited that it's less than a month away. Along with Steve Aoki, rapper 2 Chainz will also be headlining the festival, and they'll be joined by Delta Rae, twenty one pilots, Cherub, Ace Hood, The Mowgli's, Smallpools, Harper Blynn, MisterWives, Amy Wilcox, and Stix Izza! I personally couldn't be more excited about this lineup — I'm obsessed with basically every band on that list, so if you aren't listening to them already PLEASE start now. But along with announcing comes publicity and promoting the show, and if you thought putting a lineup together was the hard part, you don't know the half of it.
On top of all of that, I've also been churning out a bunch of articles for the Hustler and cover letters for summer internships (keep your fingers crossed for me pleeeease), so at least I was getting some writing in, right? Now that I'm done with those for the most part, I can turn my attention (or at least some of it) back to Inside 'Dores, so you'll be seeing more of me soon! I'm all out of coffee, but if you want to sip yours and talk to your computer screen about the last 2 months of your lives I guess I wouldn't mind.