Good Morning, We're Your Tour Guides
Giving tours is one of my favorite things to do on campus. Not only do I get a chance to stand in front of a crowd of prospective students and their parents and younger siblings (and sometimes their uncles, cousins, and grandparents) and tell them all the ways in which Vanderbilt is the awesome school that it is, but I also get to remind myself why I love Vandy so much.
I still remember when my high school Chemistry teacher, the day we would start learning about the periodic table, unfurled it deftly, hung it on the blackboard, took two steps back, and said, with a wistful stare and a definite knot in his throat, "Every time I look at the periodic table, I fall in love again." So it is with Vanderbilt, Vandyland, Commodore Nation, or whatever variant you like to call it. Every time I give a tour, and at every stop at academic building or dining hall we make, with every blurb of information I recite, and with every personal story I recount to the group, I am reminded of how much I love Vanderbilt and why I regret nothing of the decision I made, almost a year and a half ago now, to take a leap of faith and traverse the Atlantic for an education and experience like no other.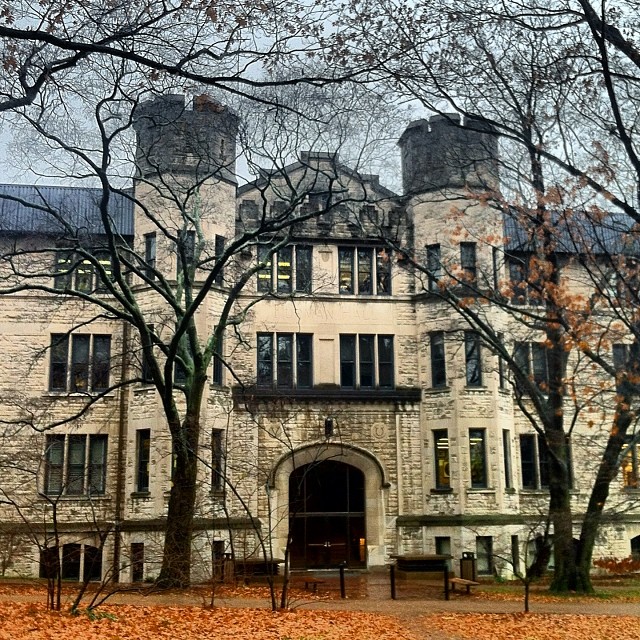 I love answering questions and explaining Vandyisms (not limited to New Rand's popular nickname and our "Anchor Down!" war cry). I love getting emails from prospective students with a genuine interest in Vanderbilt. I love when walking past a bench or around a corner evokes a memory that I can readily share with my group, because I have made only good memories here. This is why I love Vanderbilt!