Why Vanderbilt: A Musician's Perspective, Part 2
Last time, I left you with a cliffhanger.  Why did I choose Vanderbilt over a conservatory?
Let's rewind a tiny bit to how I first heard about Vanderbilt.  I did not even know of its existence until my friend A., who was a year older than me and had matriculated at Vanderbilt, excitedly encouraged me to apply.  He had been my stand-partner in orchestra, fellow Humanities-taker, and good friend in high school, so of course I took his advice.  Essentially on this whim, I applied to Vanderbilt, which conveniently did not have a supplement to their Common App.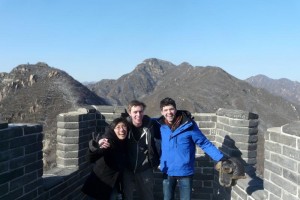 After acceptance, which is another whopping story which I'll dive into at a later point in time, and waiting pretty much up until the last day or second-to-last day where you had to make a decision about where to go to school, I opted for Vanderbilt.  I'll let you in on why and if my opinion has changed since coming.
Then: I wanted to be able to start large and then narrow my interests.  My senior year of high school, I knew that I was never going to give up playing the cello, but I didn't know whether I wanted to invest my life solely into music-making. Therefore, matriculating at a liberal arts college would allow me to take classes to appease my spectrum of intellectual interests while still pouring into the music portion.  If I hadn't chosen this wider route, I would have already committed myself to a one-track music route.
Now: I want to be a musician.   No, I don't regret that I chose to come to a fantastic liberal arts college first; it gave, and continues to give, me a comprehensive perspective on why I believe in the classical music world and places in me a more ardent passion for cello performance.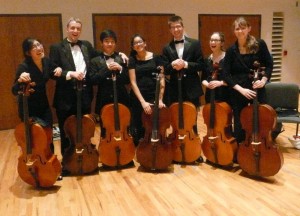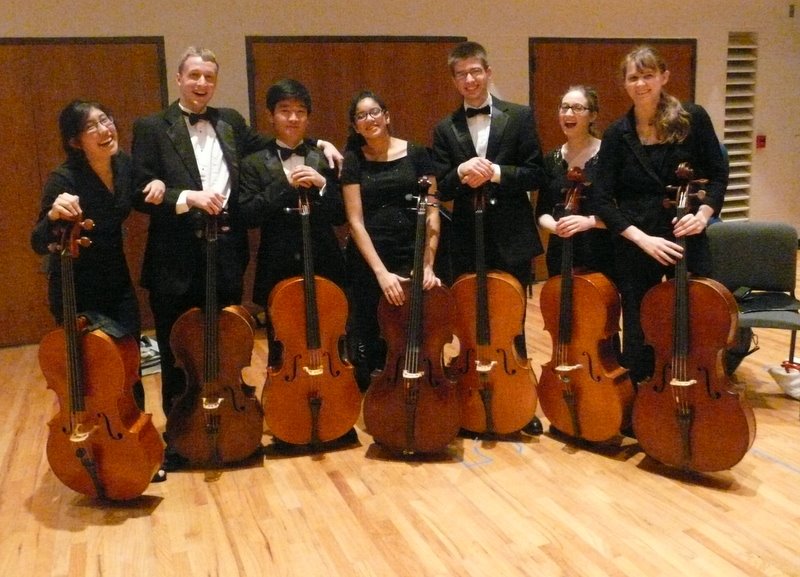 Then: I thought I was going to enroll in the Blair-to-Owen program.  It is actually really an incredible achievement if you go all the way through this rather new program, where you can earn your BA and MBA in a 3+2 program.  You would spend three and a half years as an undergraduate in the Blair School of Music while taking economics classes, then take your GRE, apply to the Owen School of Management, and finally enroll in that graduate school for a year and a half.
Now: Economics is definitely not my forte.  Dreading those classes and finding absolutely no appeal in that subject area definitely helped me to hone my skill set.  I found so much more fulfillment in the Human and Organizational Development Track, in the people portion of the managerial track.  These studies in HOD will definitely be applicable in arts management positions.
Then: Vanderbilt is beautiful.  The campus and all its architecture are amazing.  Everything is coated with a layer of colorful leaves right now, which certainly makes  especially right now in the fall with all the fallen leaves. This is getting much too sappy.
Now: It's still gorgeous.  End of story.  I even blogged about it.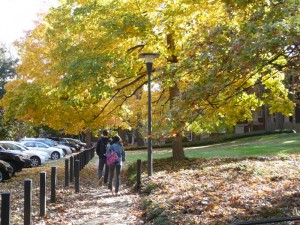 Then: There are students here who didn't want to leave home to go so far away to Nashville.  I was not one of them.  I couldn't wait to graduate from my house to someone different.  Nashville, over 700 miles away from Baltimore according to Google Maps, seemed to be a great place to start fresh.
Now: Nashville is an incredible city, and is even ranked one of the most up and coming places to live.
Then and Now: Financial aid. One of the biggest deciding factors for me to come to Vanderbilt was their ability to unburden my family from loans. They went above and beyond to provide the assistance necessary for me to matriculate here, and continue to meet the need. Thank you for blessing me in this capacity and taking away the worry of debt!