Media Immersion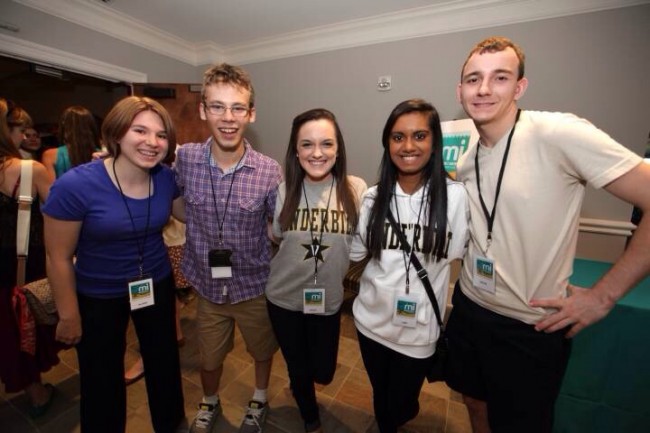 I was one of the fortunate members of the Class of 2017 who got to move in early––three days before official "Move-In Day." My entry point was the Media Immersion program, a workshop-style program designed for incoming students interested in journalism, TV, radio, photography, graphic design, and videography. I was in the non-fiction writing track (big surprise), but I was more excited to get on campus before the chaos of move-in.
For the first few weeks of school, my through-line (a term I owe to my instructor, Charlie) was (and still is) to find my niche at Vanderbilt. The Media Immersion program was a start: I spent two days with other first-year students who share my interests. I learned some names, made some Facebook "friends."
It was difficult, because every time I met someone new, I wondered if it was going to be an enduring relationship. Sixteen hundred people trying to make friends is like the beginning of life in the brain, when neurons rapidly grow and die and forge new connections. Some of us fall into patterns according to our majors, courses, houses, sports, club interests, and so on––or more likely for the Vandy student, a number of these patterns. So I began with my interest in writing.
The daylight hours were filled with my instructor's lessons on the elements of nonfiction (and fiction, for that matter). I ate it up. But the conclusion of the first day, Thursday, involved planned entertainment at the Wildhorse Saloon in downtown Nashville. Line dancing? BBQ? Really? I couldn't embrace the brand of Nashville meant for tourists.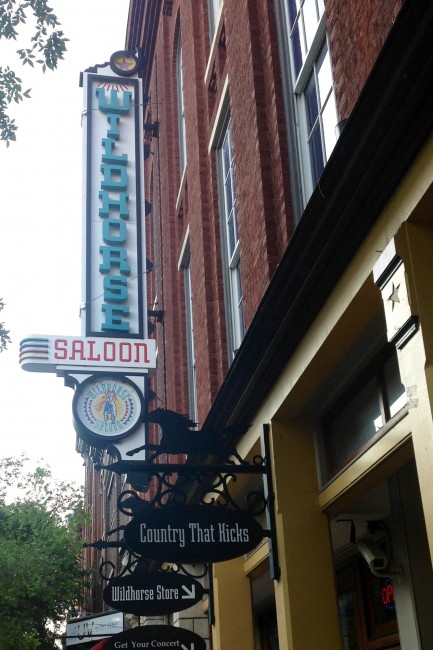 But on the bus ride back to campus, I talked to a couple boys who lured me into singing the first few stanzas of the Philippine National Anthem. After doing a headstand in front of 70+ people on my first night here, singing wasn't embarrassing, but both are consequences of sharing "interesting facts" about myself. One boy, Bryan, is the first person to have ever commented intelligently on the "Everybody Dim Sum Tonight" sticker on my battered red Nalgene. "It's ironic, you see, because the dim sum is partying." (It's Seltzer Goods, look it up. I've since replaced my old water bottle with one with the licensed Vanderbilt logo, but now I miss the flair of the inexplicable sticker.) The other guy, Kyle, wore a neon yellow polo the day I met him—like a warning, or a lightning bug––but he was sufficiently friendly to induce me to sing in a language I don't even speak.
After the bus ride, I decided to visit the Vanderbilt bookstore. A quiet girl named Jessica, whom I'd met at dinner, agreed to accompany me even though she needed nothing. She walked with me along the outer edge of the campus, braving crosswalks as we gave each other confused directions. We didn't talk much, but I was touched that she was willing to keep me from wandering around campus at night by myself (something I would do if limited to my own store of what some people call "common sense").
On Friday our end-of-program celebration took place at Dave and Buster's, basically a Chuck E. Cheese's for adults. I spent the evening trying to pick apart the group dynamics of strangers. In other words, I wanted to be in a group, I wanted to understand how strangers form these groups—wanting someone to say "yes" to a game of air hockey, wanting to at least hit the ticket jackpot. But I quickly ran out of credit, with only enough tickets to get me a cheap yo-yo or Chinese finger locks. I got neither, instead choosing to consolidate my meager winnings with someone else's, and with twenty minutes to kill, I called my mom.
So goes the first few days of a new place, I told myself. After Media Immersion, I quickly fell into the patterns of house (Memorial Madness!), major, courses, and other extracurricular activities. Once Commons was full of people, I realized just how many potential connections awaited me. I realized that not only was I looking for them, they were also looking for me.