It's Beginning to Look a LOT Like Spring Time!
I cannot WAIT to tell you all about my Spring Break, but I am still waiting on a few pictures so just expect it in the near future. Until then, let me just say that it is DEFINITELY beginning to look a lot like spring time here at Vanderbilt!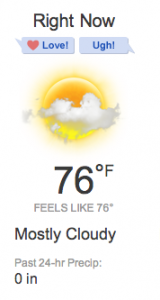 Yup, that's right. While the beginning of the week had highs in the 40s and next week shows highs within the 50s, today is a beautiful sample of what spring feels like at Vanderbilt, and it's marvelous.
Spring-time activities are pretty much in full swing right about now. Tours are pretty maxed out at this point, I am already getting notifications to register for classes for my SENIOR YEAR (wait, what??!?), and we have our Spring events coming up! For instance, this weekend is our MOSAIC weekend, which is a weekend devoted recruiting some of the best, brightest, and most diverse prospective students in the country! There's special discussions and student organization showcase performances to help our guests get a feel of Vandy life. It's a lot of fun have these students on our campus, sitting in on classes, and soaking in the Vanderbilt atmosphere to see if this is the place they want to call home for the next four years. As a tour guide who LOVES being a part of this decision, this is my jam. I actually led a tour for MOSAIC students on Thursday, and it was probably one of the most fun tours I've led all semester!
And as you should know, spring semester means that our annual 2-day music festival–Rites of Spring–is coming up! Living in Music City, USA, it is only fitting that we embrace wonderful weather and phenomenal live music right here on campus. It is an event open to the public, discounted for Vandy students, and stuffed with fun, food, and music. Victoria and I have made it a point to go all 4 years, so round 3 here we come! Some of the artists I am most looking forward to this year are NEEDTOBREATHE and Mat Kearney! (The full lineup can be found in the "Rites" link above!)
But in the here and now, it would be pretty sad if I spent the day catching up on work without frolicking in the lovely spring weather. Therefore after lunch, my partner-in-crime, Caitlyn, and I ventured over to the conveniently close Centennial Park to do just that. It was glorious.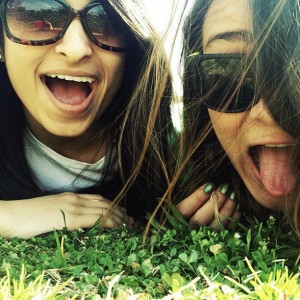 I feel that spring semester is the busiest of the two semesters, and despite the fact that it is already halfway over the real fun is only about to begin :)